Use a Video question type when you want respondents to review a short video clip.
Want to learn more about our question types? Enroll in our Question Types Overview course in the Lighthouse Academy!

1. Building a Video Question
In the Survey Editor, click the Video question icon in the question menu, or drag the icon into place.
Click the Upload... button to select a video file from your hard drive.
Note: Videos must be less than 200MB, and less than 450 seconds long; .mp4 files formatted to 720p HD work best.
Type or paste context information or instructions into the Question field.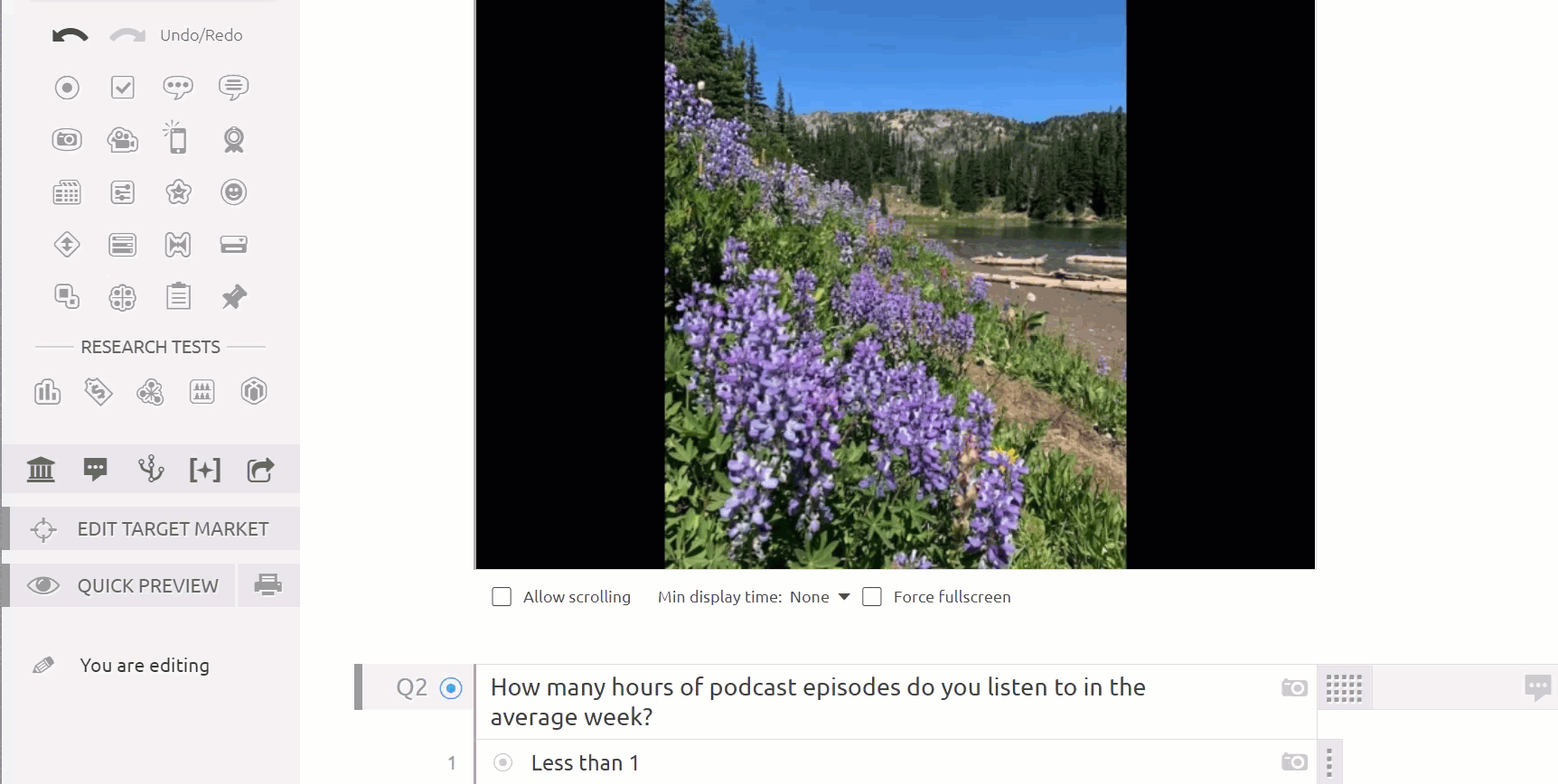 Note: By default, respondents will not be able to advance to the next question until they have viewed the video from start to finish. Fast forwarding or skipping ahead is disabled.
---
2. Reusing or embedding videos
Once you've uploaded a video to a survey, it will remain available on your account to reuse in later questions, or other surveys. You can also import videos from YouTube.
Click either the Upload/reuse a saved video dropdown menu below the Question field.
Select Upload/reuse a saved video to select a video saved on your account, or Embed from YouTube to paste a video link.
OR
Click the Reuse a saved video dropdown menu next to the Upload button.
Select a video from the list of videos previously uploaded to your account.

---
3. Customizing respondent controls
Uploading your own video or using a video uploaded to your account gives you the most control over how respondents interact with the video.
Note: If you choose to embed a video, you do not have further controls over the respondent's view. Respondents will be able to advance to the next question when the video length of time has elapsed.
Activate the Allow replaying checkbox to allow respondents to replay the video at a future point in the survey.
Activate the Watch only once checkbox to limit each respondent to one view.
Click the Reuse a saved video dropdown menu to swap out the current video for another video from your aytm account.
Select Detach video to remove the video file and start over.
Note: The Length text box automatically populates the length of the uploaded video in seconds. Reduce the number of seconds if you would like for the Next button to appear, allowing respondents to advance before the end of the video.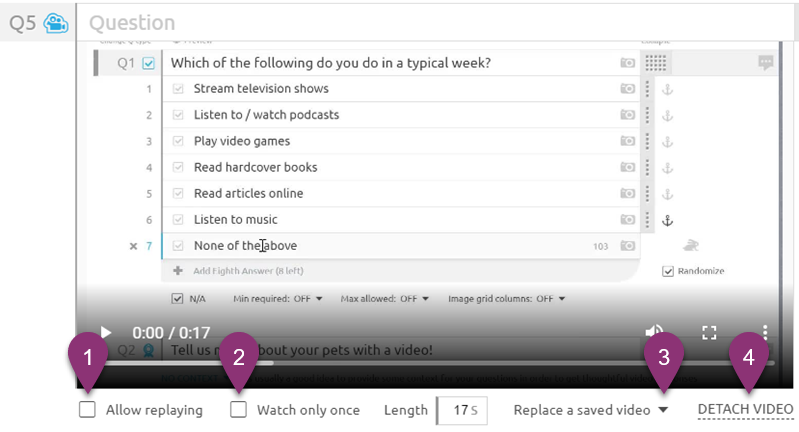 ---
4. Analyzing Video Question Results
The Results page displays the Question text (including any Logic), the Video thumbnail, and how many respondents viewed the video.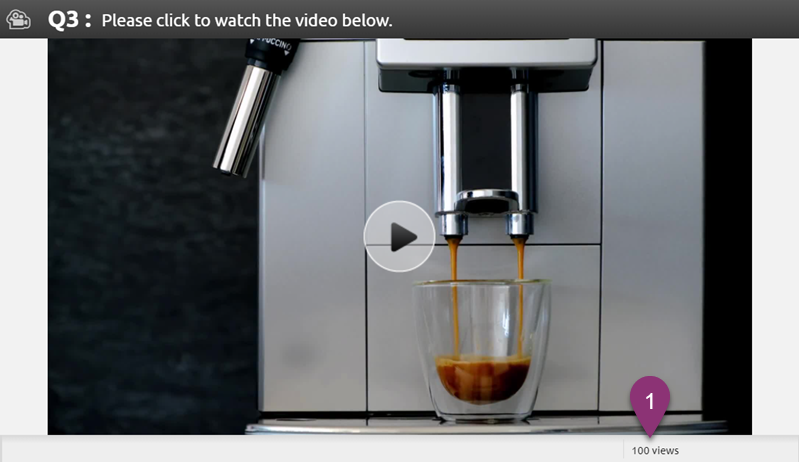 Take a test drive on real-world results for this question type! Explore a live demo report.