Expand an Image in Survey Editor
Adding images to your survey is a great way to show some context to your work; expanding or enlarging the image makes the respondents' experience even more evoking. You can upload images as JPG, GIF, PNG, BMP, TIFF, or SVG, up to 20 Mb.
Expanding Images
Click the camera icon to upload a picture, or drag and drop a file from your hard drive into the desired question or answer field.
Roll over the image thumbnail in the survey editor, and check the box next to Expand. Expanded images display as full-size for every respondent ensuring they don't miss anything important.

---
Respondent View
Note that, when respondents come to a Radio Button, Checkbox, or Reorder question type that has expanded images, they may click anywhere on the image to select that answer option. In order to view the zoomed-in image, they must click on the magnifying glass that appears over the image.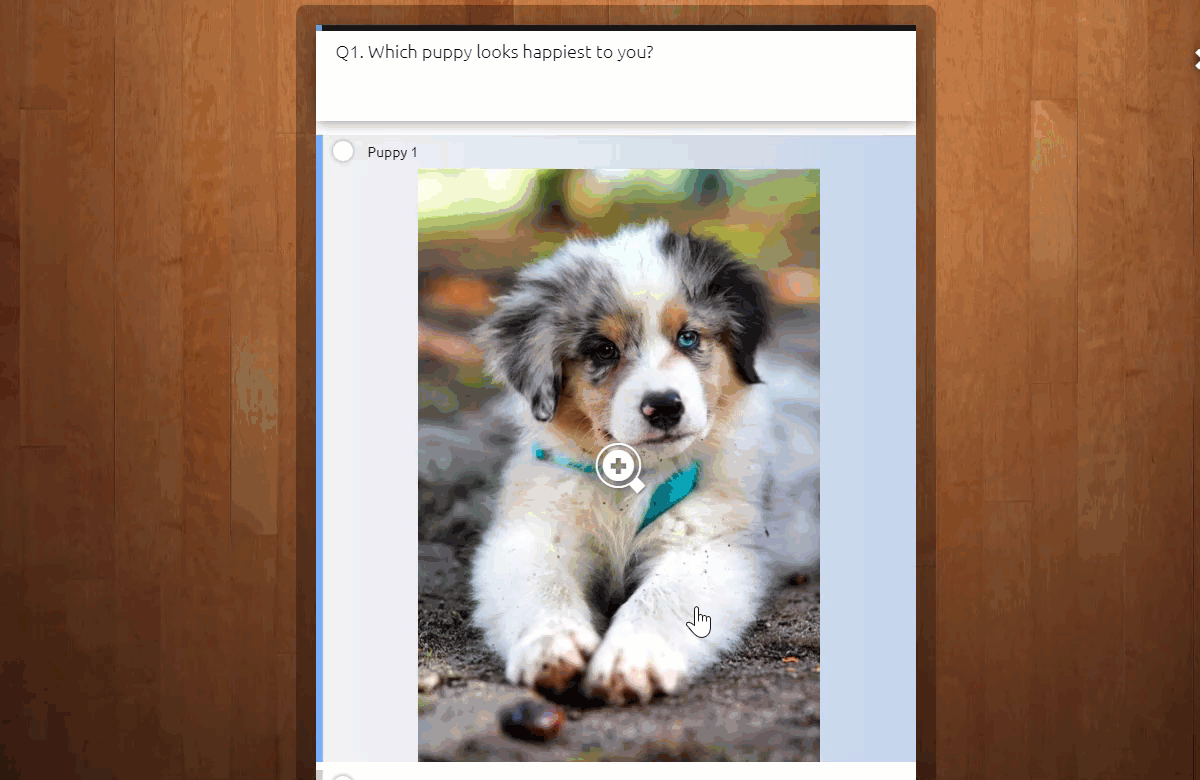 If you have any additional questions about expanding an image or editing your survey editor don't hesitate to reach out to support@aytm.com or click the chat bubble at the bottom right of the page!