Typographical Emphasis & Line Breaks
Text formatting can help survey-takers to pay more attention to certain aspects of the text. Programming surveys with typographical emphasis and line breaks can help enhance the survey-taking experience.
Adding Typographical Emphasis
Highlight any word or phrase in a question or answer space, and a menu will appear above the word.

Click the appropriate icon to apply bold, italics, or underline to the highlighted text. You may add more than one type of emphasis to a selection.

---
Adding Line Breaks
Line breaks can help the rhythm of a question by inserting pauses that would occur naturally in language; for instance, after punctuation, or at the end of a thought.
Place your cursor between text that you want to break up, and type Shift+enter to add a line break.
Note: You can add up to 5 line breaks in each Question text field, but line breaks are not available in answer or sub-item text.
For Instruction Text questions, an unlimited number of line breaks is allowed in the body of the question, and using the Enter key alone will add a line break.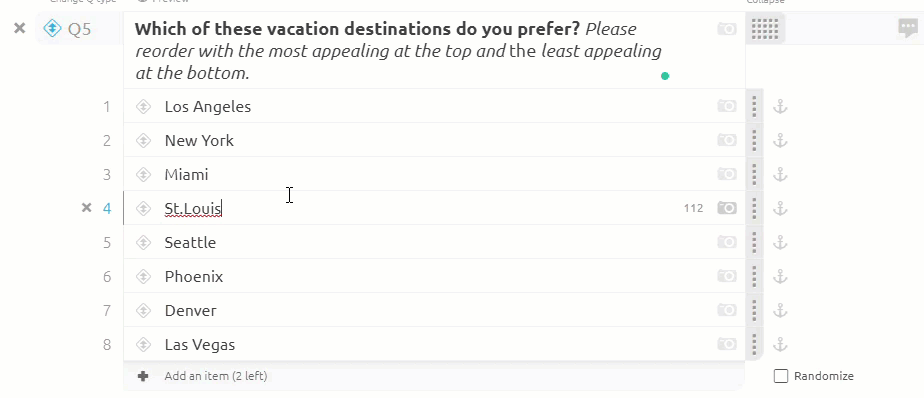 If you have any questions please don't hesitate to reach out in chat or to support@aytm.com!