List Survey: How Do I Access My Live Link?
When launching a List Survey we will provide you with a live link and an embed code.
From the Launch page
Click Checkout to launch your survey.
On the launch page, you'll see the the live survey link, embed code, and QR code.

---
From your Dashboard
From your Dashboard, click the Surveys In Progress bar to display all in progress surveys.

Click the gear icon to the right of the desired survey.

Select the respective options to Embed survey, get a link (including a QR code), or take another action.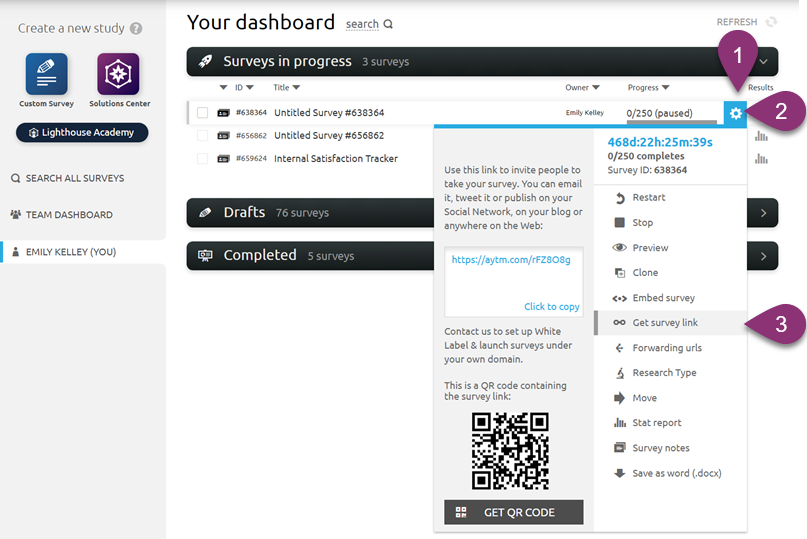 If you have any additional questions, or cannot access your live link, please reach out to support@aytm.com. You can also click the chat bubble at the bottom right to start a conversation. We look forward to hearing from you!