Once your survey is launched you will see results appear in real time and can start analyzing the data. Using the Filter by Traits feature provides you with an easy way to filter by respondent demographics.
Filtering by Demographic Traits
On the Results page, click the Filters tab in the left menu.
Click the drop-down relative to the trait you would like to filter, and check the boxes next to the particular demographic breakouts.
Click the Click here to apply filters button at the top of the page. The page will reload with the filter(s) applied to your data, displaying only the results from your selected demographics.
Click the Release # active filters button to revert the data to its default view within that report.
Note: you may filter by multiple demographics, but keep in mind that resulting data may become limited when you apply more filter criteria.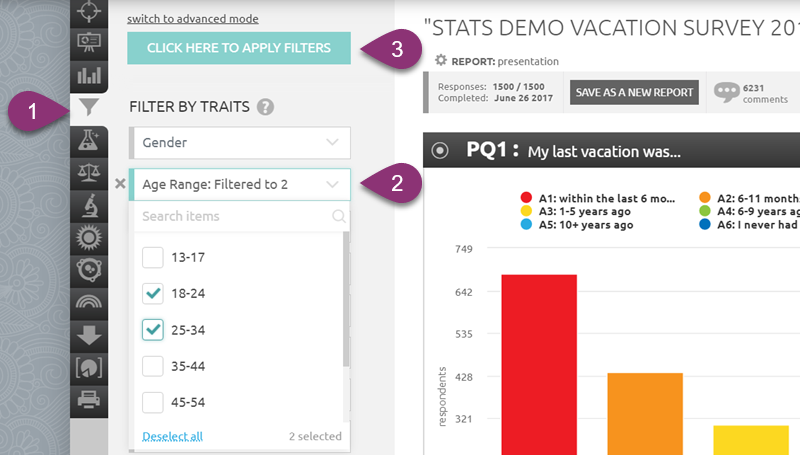 If you have any additional questions please reach out to support@aytm.com or click the chat bubble at the bottom right to start a conversation. We look forward to hearing from you!
Want to learn more about analyzing your data? Check out our Results Page course in the Lighthouse Academy!