Once on your Statistics page, you will have access to multiple tabs located on the left side of the page. Clicking on the third tab will bring you to "View Options".


Here is where you're given the option to switch between different visual chart styles such as Pie Charts, Column Charts, Percent Column charts, Bar Charts, and Percent Bar Charts. You can also select the "X" to show no charts and just display the numerical data. Select the chart style you find most useful.
After your selection, the data will present its self in sophisticated visual representations.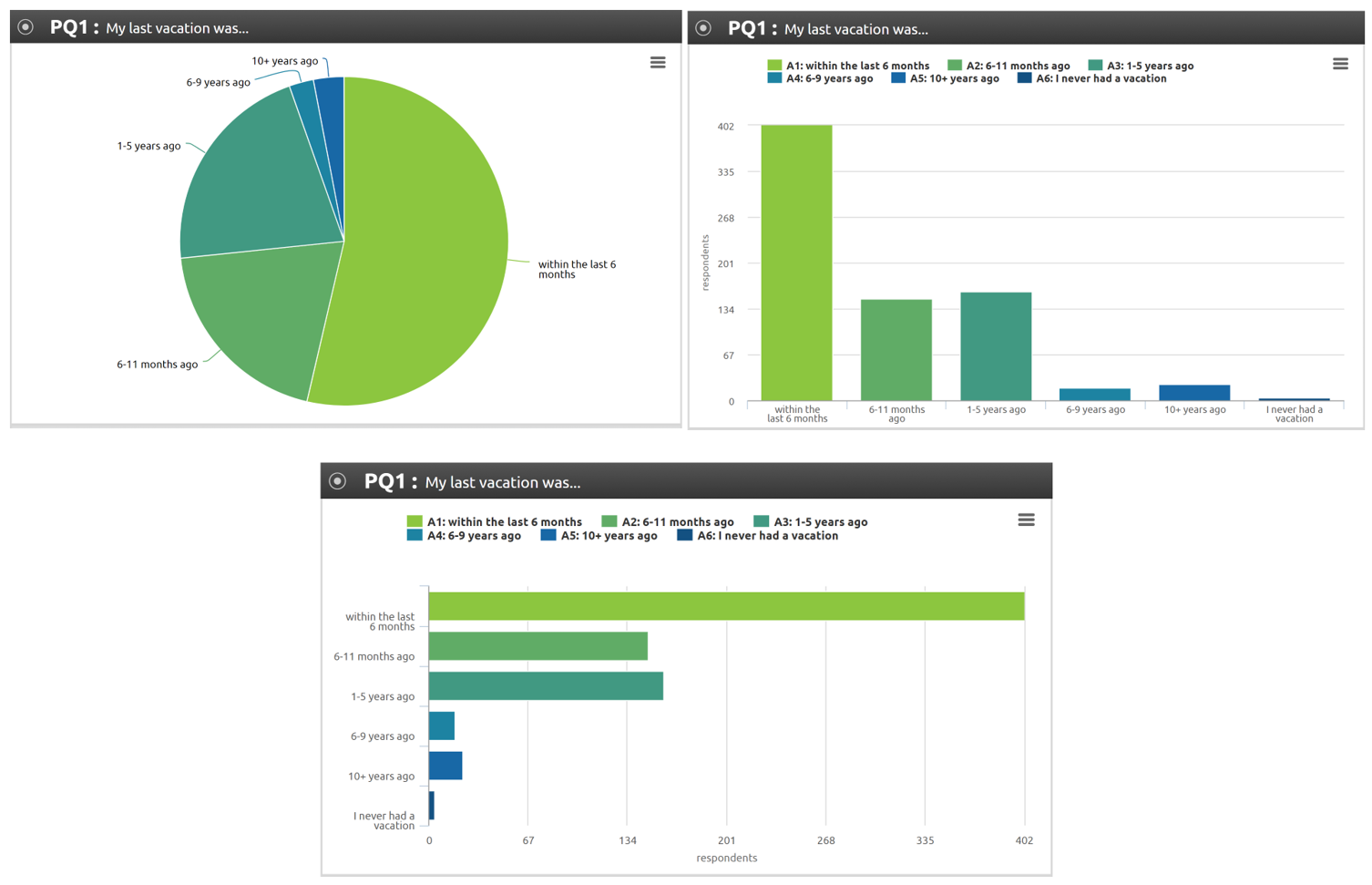 If you have any additional questions please reach out to support@aytm.com or click the chat bubble at the bottom right to start a conversation. We look forward to hearing from you!