Editing Interruptions
Has your survey been interrupted during the editing process? No worries, sometimes issues occur where our team must go directly into your survey and make edits. If this ever occurs while you are editing at the same time, you will receive an alert like this.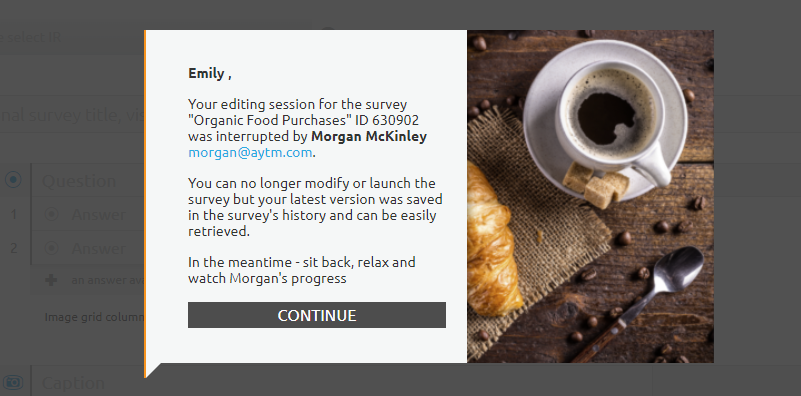 ---
On your Dashboard
You will also be informed on your dashboard if a team member is working on your survey.

If you have any additional questions please reach out to support@aytm.com or click the chat bubble at the bottom right to start a conversation. We look forward to hearing from you!