GIFs (graphics interchange format) are one of the most popular forms of shared media. We use them all the time in our help articles. They are a great way to demonstrate something in a short time frame--which also makes them great for surveys!

Other reasons they work great in surveys:
they generate more interest in your product or concept than a static image.
they are easy to consume, better respondent retention = better data.
GIFs can have a strong emotional impact on people, making your content relatable to your target market.
Adding GIFs to your survey
Make sure the GIF is saved as the correct file extension (.gif).
Select the image from your hard drive to add it anywhere you can add images in your survey, or drag and drop it into place.
Hover over the GIF, and choose Expand to auto-play the GIFs within a question or answer option. If you do not choose to expand, the GIF will only play when a respondent hovers over the image in the survey.
Note: GIFs will not be animated in the Survey Editor; use the Quick Preview (or any preview mode) to test them. GIFs will play automatically if the image is expanded, or if you hover over the thumbnail in most question types.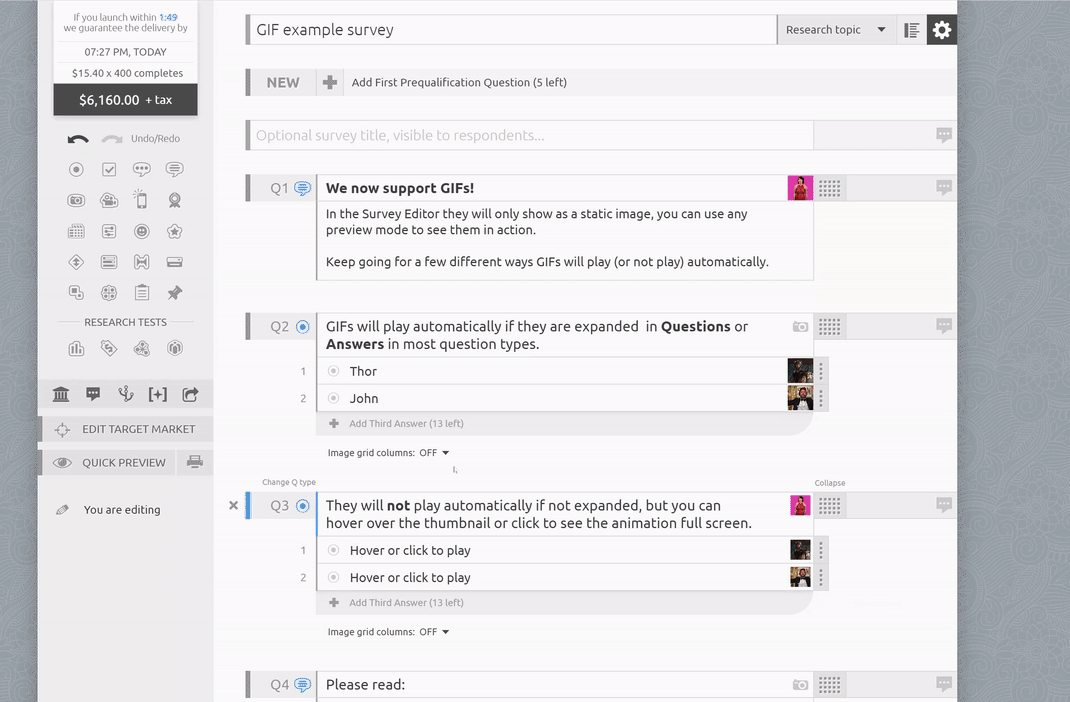 If you have any additional questions please reach out to support@aytm.com or click the chat bubble at the bottom right to start a conversation. We look forward to hearing from you!