Image question type is a context question, which means respondents do not provide an answer. Use this question type when you want a respondent to review an image full screen or want a timed exposure.
Want to learn more about our question types? Enroll in our Question Types Overview course in the Lighthouse Academy!

1. Building Image Questions
In the Survey Editor, click the Image question icon in the question menu, or drag the icon into place.
Click the Browse... button to select a PNG, JPEG, GIF, SVG, PDF, or TIFF file under 30MB from your hard drive.
Type or paste context information into the Caption field.

Note: in order to launch your survey, you must add a caption for the image in the question field.
---
2. Customizing question appearance
By default, respondents will see the image fit the width of the survey widget.
Check the

Allow scrolling

box to enable scrolling on extra long images.
Click the

Min Display time:

dropdown menu to require respondents to view the image for a minimum number of seconds before they advance.
Check the Force fullscreen box to allow respondents to see the image as large as possible.
Click the Auto advance drop-down to select a length of time (up to one minute), after which a respondent will be automatically advanced to the next question.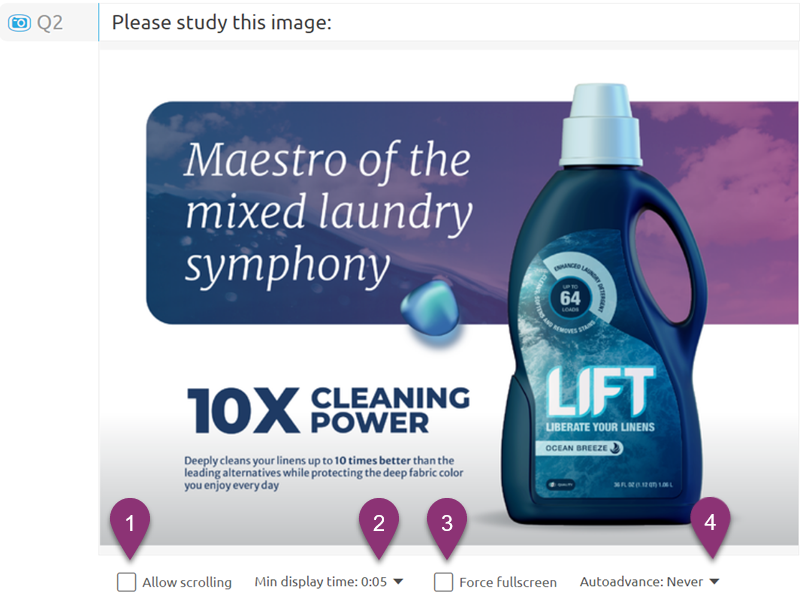 ---
3. Analyzing Image Question Results
The Results page displays the Question text (including any Logic), the Image, and how many respondents viewed the image.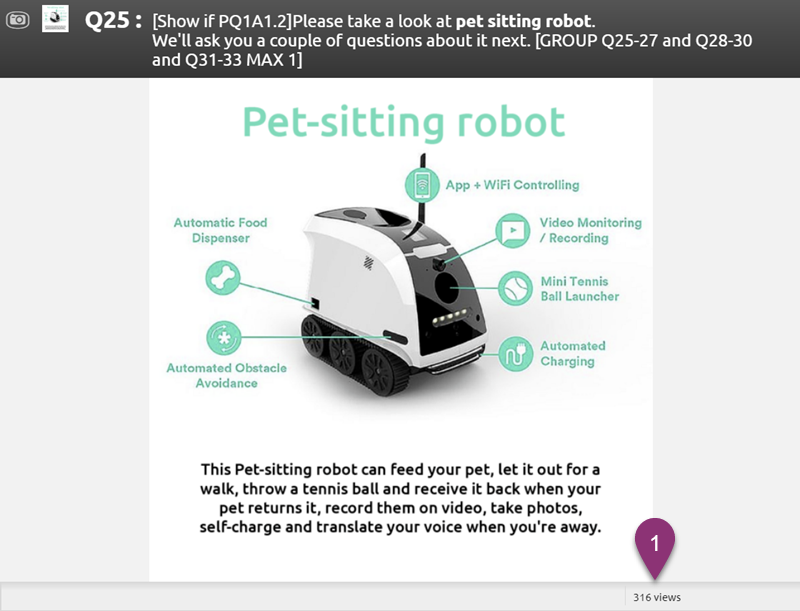 Take a test drive on real-world results for this question type! Explore a live demo report.