Star/Smiley Rating Questions
Star/Smiley rating is a simple way to gather ratings for several entities in the same question, such as asking respondents to rate different aspects of a product or service. Smiley ratings allow respondents to convey their basic level of happiness on each item whereas stars convey approval/quality ratings.
Want to learn more about our question types? Enroll in our Question Types Overview course in the Lighthouse Academy!

1. Building a Star/Smiley Question
In the Survey Editor, click the Star or Smiley Icon in the question menu, or drag the icon into place.
Type or paste your question into the Question field.
Type entries for respondents to evaluate into the Sub-Question fields, and click the + icon to add additional sub-questions - up to 10. Use copy/paste to automatically populate answer options.
Hover over a number and click the X to delete a Sub-Question. Sub-Questions are not required Star/Smiley questions.
Activate the Randomize checkbox to shuffle the Sub-Question order for each respondent.
Click the anchor icon to the right of an entry to lock the option in place on the list, despite randomization.
Click the Star or Emoticon drop-down to toggle the method of response.

---
2. Customizing Smiley scales
In a Smiley rating question, click the Smileys drop-down menu to choose 2 types, 3 types, or 5 types.
Note: If you would like to give respondents a neutral option, choose 3 types or 5 types.

---
3. Customizing Star scales
In a Star rating question, click the Star Rating drop-down menu to choose a number of stars between 2 and 10, or to choose between 2 and 10 stars with an N/A option.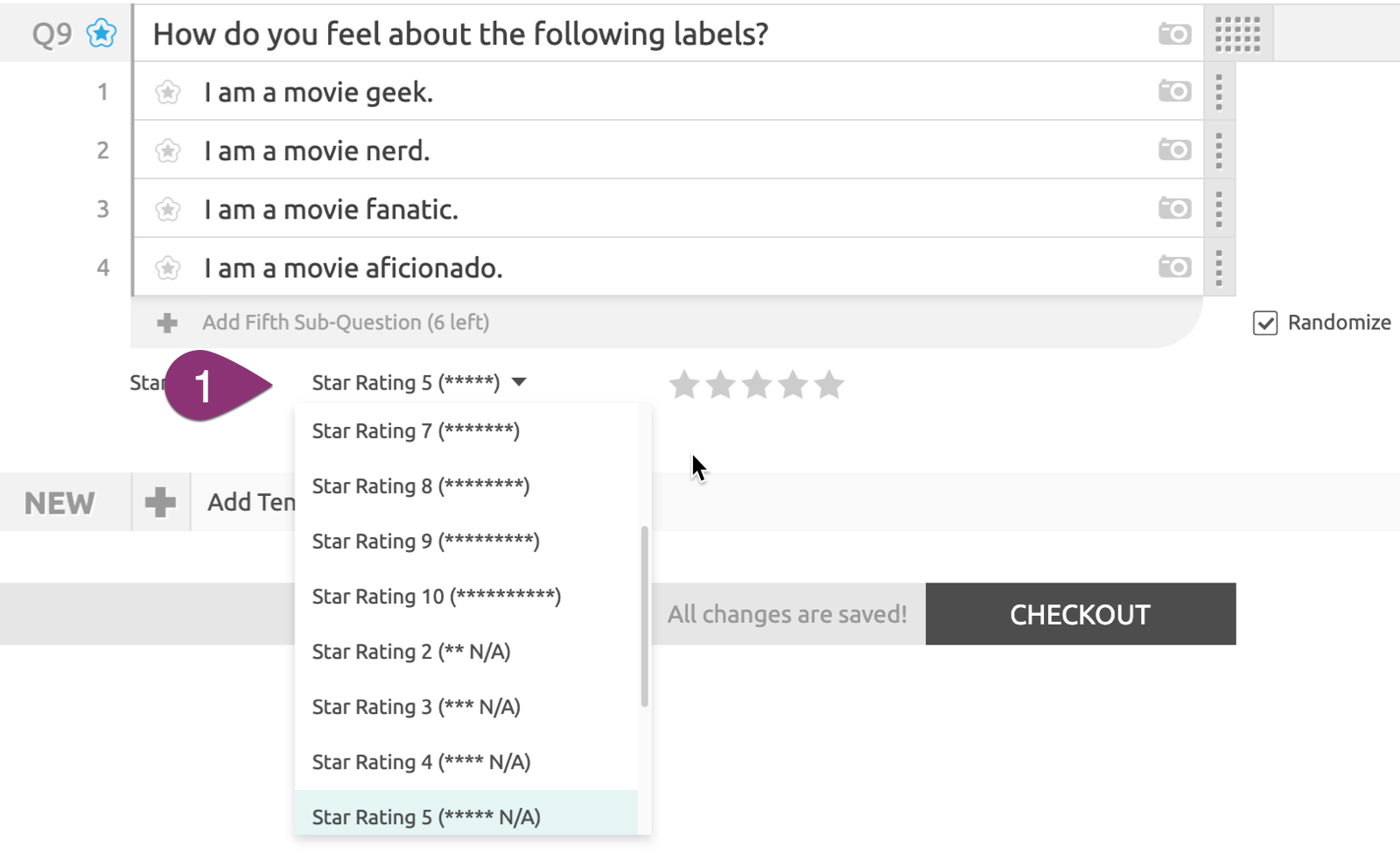 ---
4. Analyzing Star and Smiley questions
On the Results page, color-coded answers display as percentage results for each Sub-Question on a stacked bar chart. Line-by-line data for each Sub-Question is displayed below the Summary chart. Star questions have an additional line-by-line breakdown of data below the Summary chart.
Hover over a bar to see the percentage and number of respondents who selected each answer option.
Click the Stacked drop-down to change visualization to Score Average, which represents the average rating.
Note: Score Average will not include N/A in the calculation, if a Star rating with N/A is used.
Click the chart icon in the upper right corner of the Question results to toggle the view to a horizontal chart.
Click on a Sub-Question header to view a different breakdown for that particular question.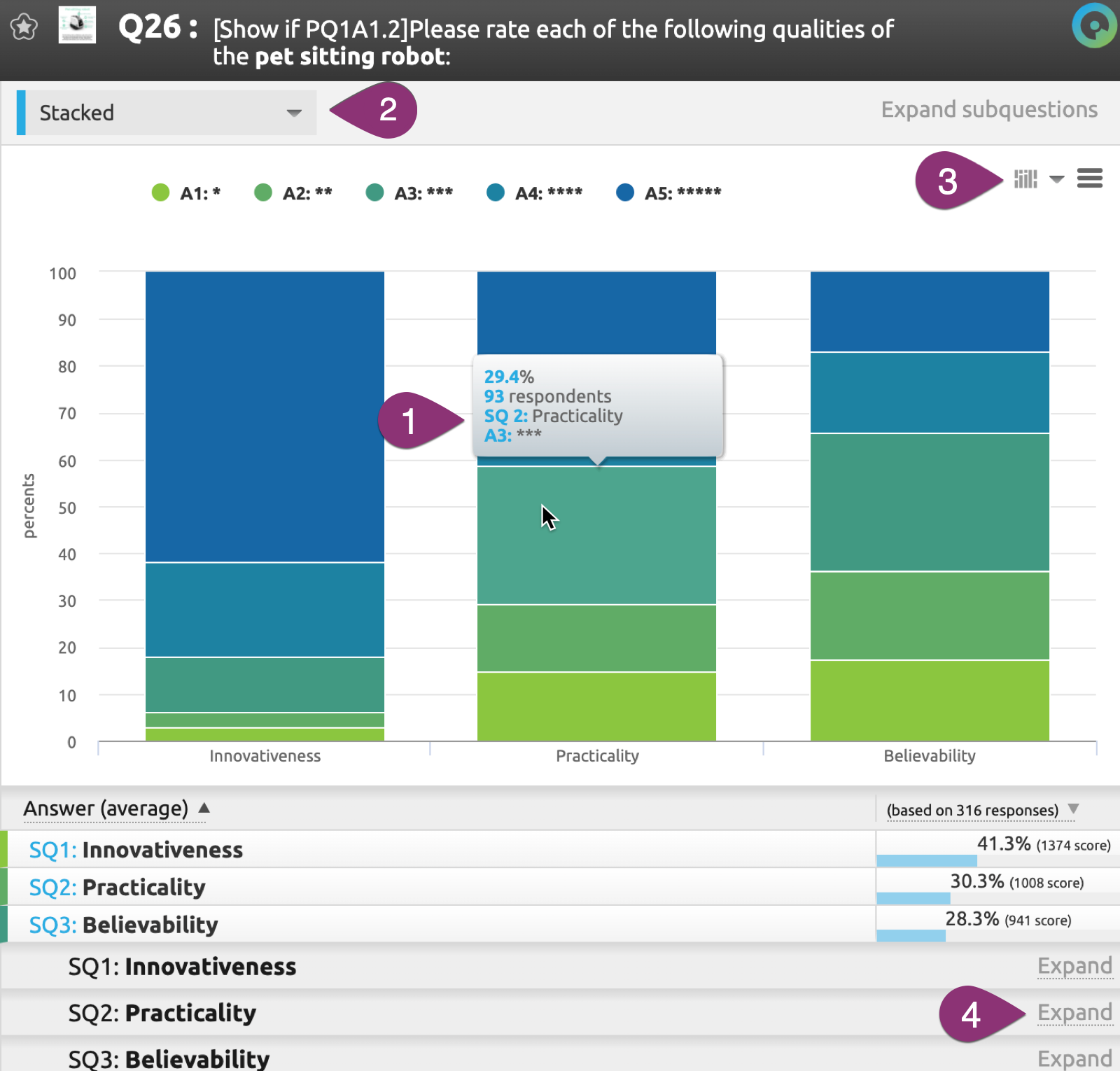 Take a test drive on real-world results for this question type! Explore a live demo report.
Learn more about Interpreting Score Averages.