While you are editing your survey you can delete multiple questions at once using the bulk delete feature within the Question Library.
Using Bulk Delete
Click on the Question Library icon in the Collaboration Tools menu floating on the right side of the page.
Click the appropriate checkboxes that appear on the right side of the questions you'd like to delete.
Confirm the question numbers that appear in the Question Library waiting room, and click the Delete button below.
Select Confirm deletion.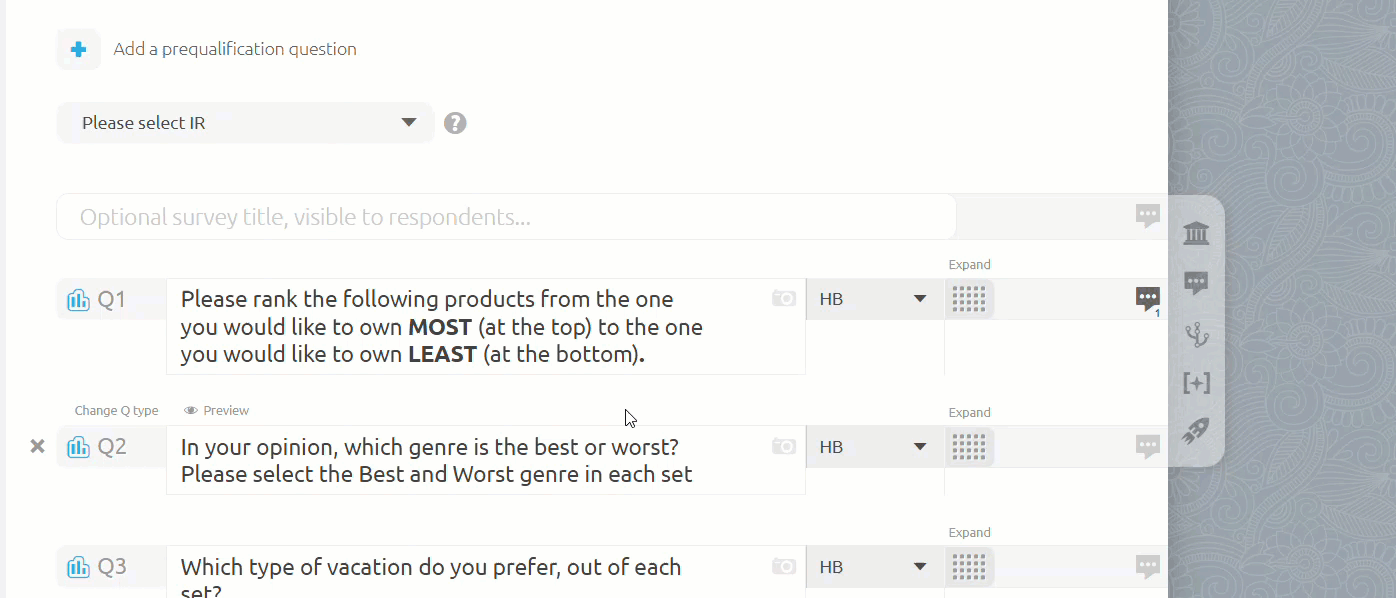 Questions? Click the chat icon at the bottom right of this page or email us at support@aytm.com – we would love to hear from you!