Although there is no audio question type on the aytm platform, you can still design a survey that includes a radio or other audio ad test.
Before you begin, you will need:
- the audio file you want to test (mp3 format), and
- a static background image (png or jpg format). You can download the example image below and use it freely.
Option 1: Locally on your computer
Most computers these days come with a simple video editor program installed. If you are comfortable using the program, import the audio file to a new project and use the static image as the visual content. You might need to manually extend the length of the image to match the time duration of the audio file.
audio_clip.png

Option 2: Using a free cloud-based converter
A quick Google search will turn up several options for instant audio-to-video file conversion. In this example, we used OneImageVideo* to create a video using an audio file and a single image.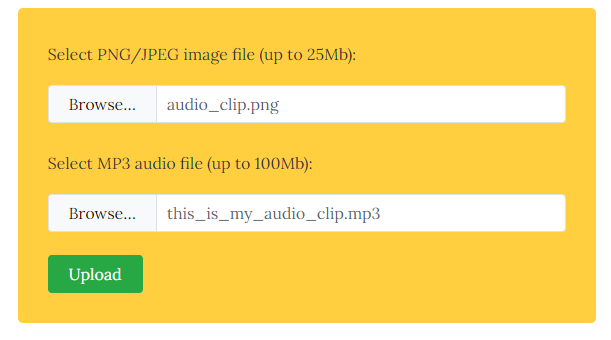 Clicking Upload will render an mp4 that you can download, and after you have downloaded it, you can delete it from the cloud server to maintain confidentiality.

Building the Radio Ad Test on the aytm platform
Open the survey editor and add a Video question type, and upload your newly-created mp4 file along with the instructions or context for your respondents. That's it!
*OneImageVideo.com is not affiliated with aytm in any way. Use at your own discretion.