If you have multiple versions of a survey, adding notes is a great solution to keep track of the differences between versions.
Adding Notes to a survey
From your dashboard, locate the survey and click the gear icon on the right side of the row.
Click Survey Notes to open a text box, and input any notes relevant to your study.
Click Add Note when all text has been entered.
Any surveys that have notes will show a square speech bubble to the left of the Survey Owner's name.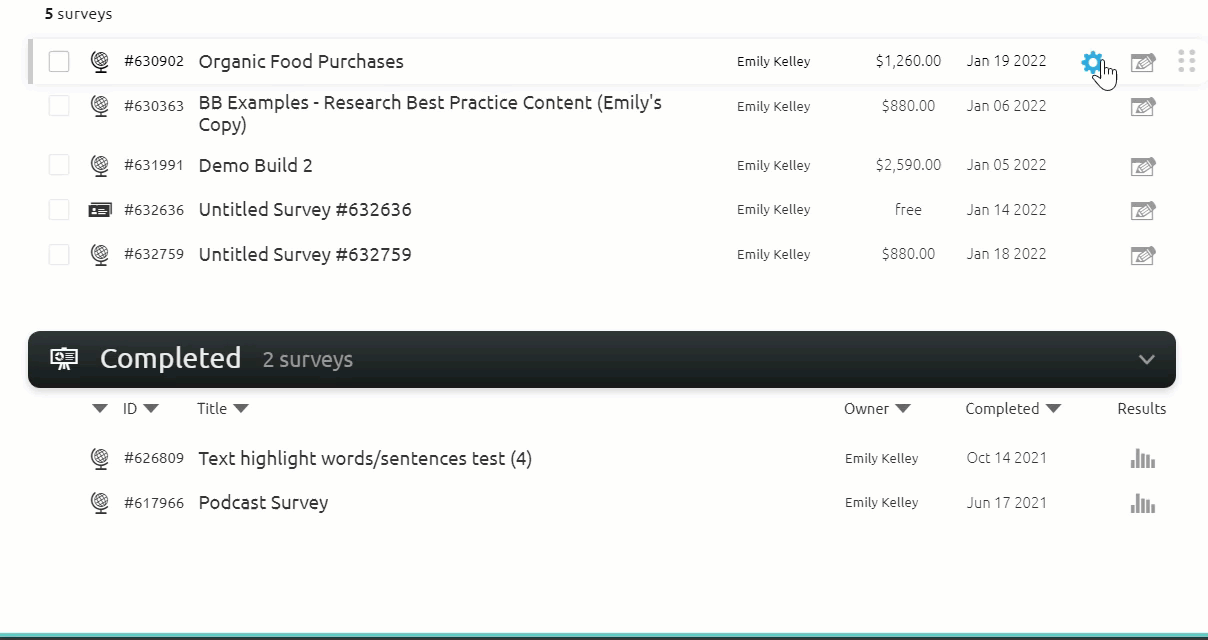 If you have any additional questions please reach out to support@aytm.com or click the chat bubble at the bottom right to start a conversation. We look forward to hearing from you!