Direct vs Random Skip Logic

When you apply skip logic to your survey using the "Rabbit" icon, you will notice you have two different options: Direct Skip and Random.

For direct skip logic ("Rabbit" icon) the respondent will be skipped directly to the desired point in the survey.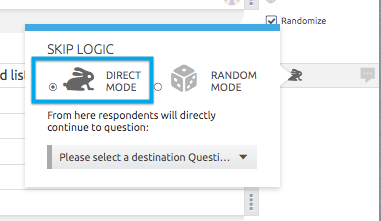 For random logic ("Die" Icon) you can set multiple locations for your respondents to be skipped to; It's commonly used to set up monadic surveys or A/B testing.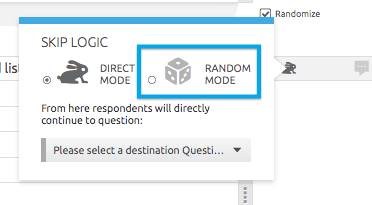 You will then have the option to choose if you would like Organic distribution; where the system will randomly disperse respondents to the set destination in your survey. Or, you can select Even Distribution; this option will ensure your respondents are evenly distributed between all destinations.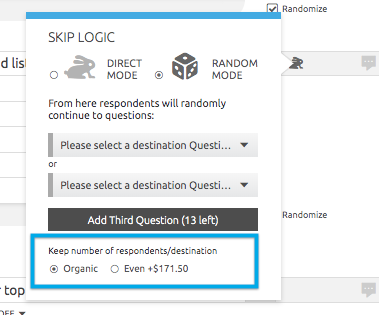 If you have any additional questions please reach out to support@aytm.com or click the chat bubble at the bottom right to start a conversation. We look forward to hearing from you!