Using our Add Funds feature is fast, easy, and secure if you want to prepay a survey or add funds to your aytm account.
Adding Funds
From your Dashboard, click the Add Funds tab.
Enter the amount you would like to prepay into the text field.
Select the payment method you have on file from the dropdown or add a new form of payment.
Select which budget you will be adding the funds to from the dropdown.
Agree to our Terms of Use.
Click Checkout.
The funds will post to your account, and added to your payment methods. Once the funds are added to your account you can use the credit for any purchase on the aytm platform.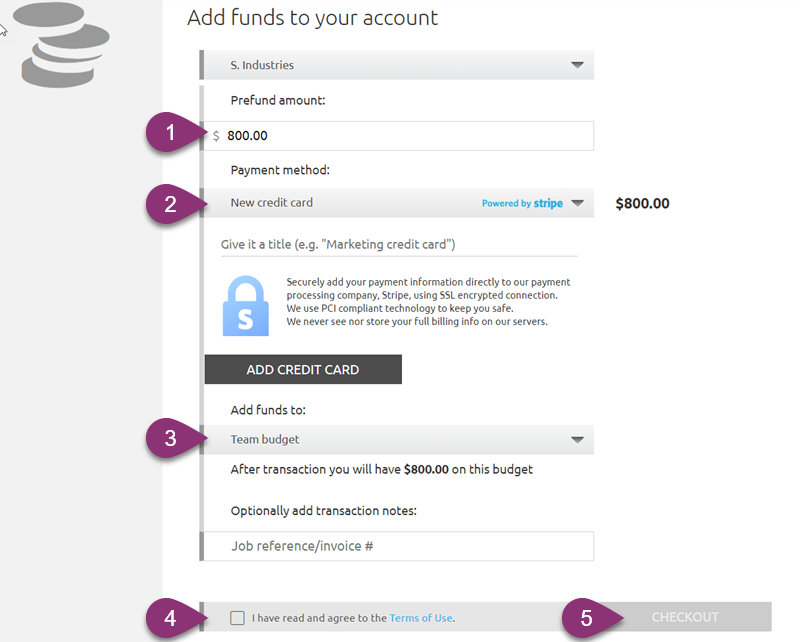 If you're on a Max or Enterprise team, learn how to manage funds in different budgets.
Don't hesitate to reach out to us at support@aytm.com or chat with any questions!