Account Payment Methods & Budgets
aytm allows clients to operate with teams. Teams may contain one user or more. Payments are executed by either using teams' budget combined with payment methods or using personal budgets and payment methods.
Payment Methods
Payment methods allow the use of credit cards or ACH. Payment methods function as personal or shared. Shared payment methods can be shared with specific team members by the Team Administrator.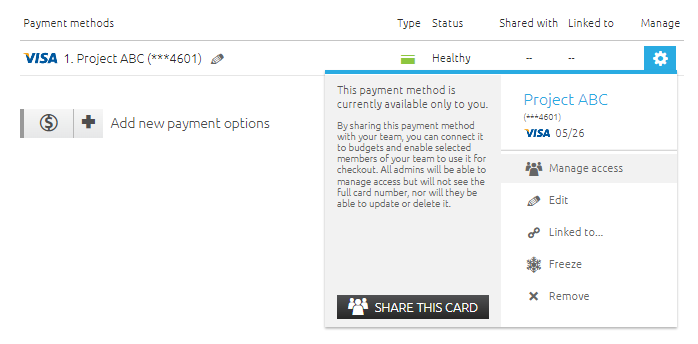 ---
Virtual Wallets
Budgets function as your virtual wallets, that can be pre-funded using payment methods. Every team member will have a personal budget that can not be deleted. Team members can add money to their shared and personal budgets and move money between them.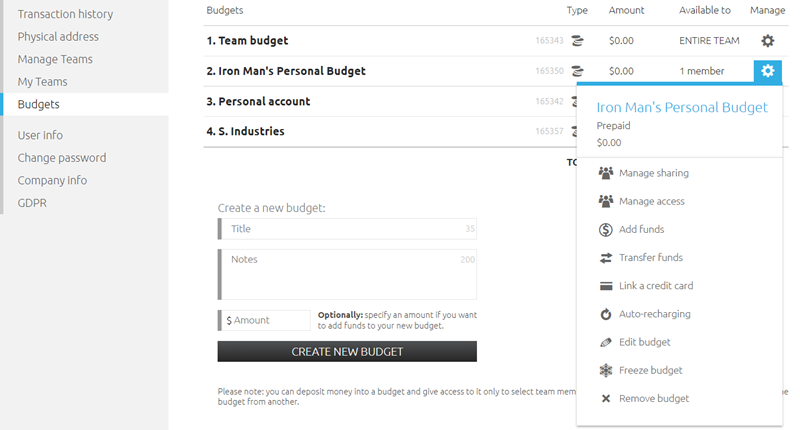 ---
Paying for Surveys
When paying for surveys or additional features, users can pay with available budgets, and additional payment methods if the selected budget does not contain enough credits. When Subscribing to a subscription plan at least one payment method must be a valid credit card.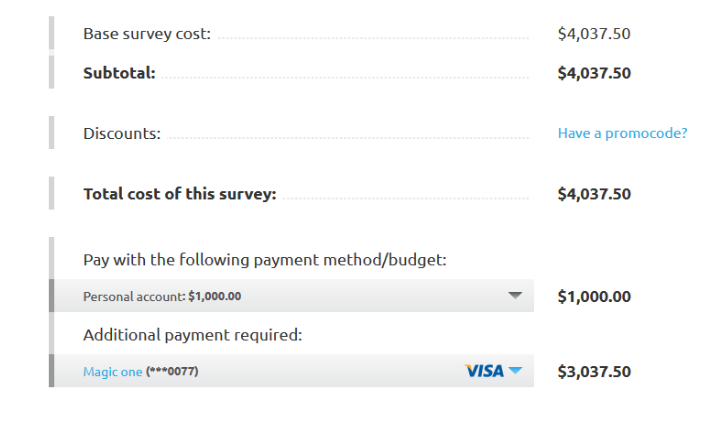 To learn more about user account types or adding payment methods, click the buttons below:

If you have any additional questions please reach out to support@aytm.com or click the chat bubble at the bottom right to start a conversation. We look forward to hearing from you!