One of the features of aytm's Max and Enterprise licenses is a team dashboard. Team dashboards allow you to work in a collaborative environment. In addition to managing your own surveys, you will also be able to share surveys in a team dashboard. Designing, editing and launching surveys with your team has never been easier, whether you are sitting next to each other or work across the globe.

Adding Team Members
Once you activate your Max or Enterprise membership with the Sales team, from your dashboard, click on the Accounts tab and select My Team.
Under Invite New Team Members, enter the First Name, Last Name, and Email of your new user, and select their permission level from the drop-down.
Click Invite to send them an email invitation to join your team.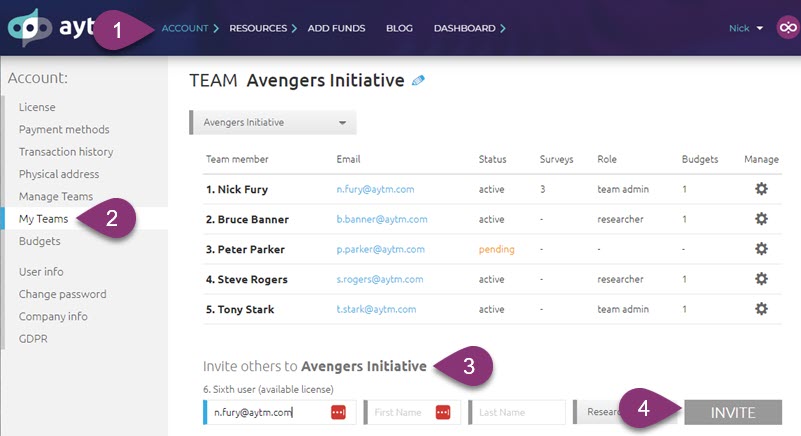 Learn about permission levels here.