As you are building your survey in the Survey Editor you can add questions three ways.
Learn more about the Survey Editor in the Lighthouse Academy!

1. Adding from the New Question menu
Scroll to the last question in your survey and click the New + button.
Choose the question type you would like to add to your survey.
Note: Hover over a question type and click the video camera at the right to watch a short tutorial video.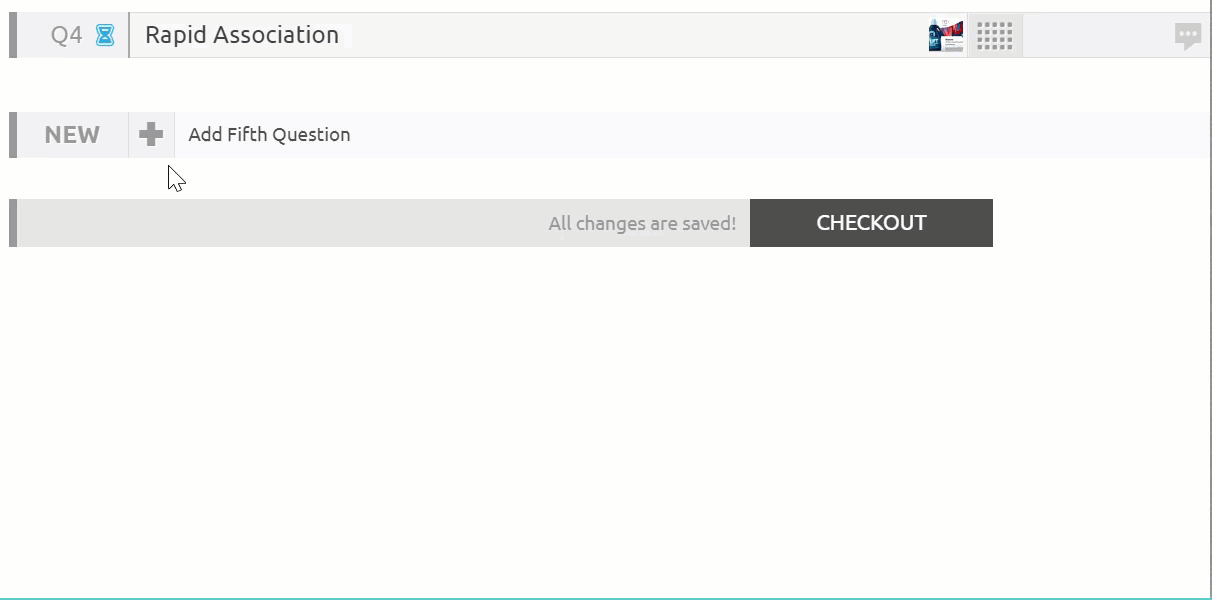 ---
2. Adding from the left sidebar menu
In the left sidebar, click on the appropriate icon to add a question to the beginning of your survey, or click and drag the icon into place in between questions.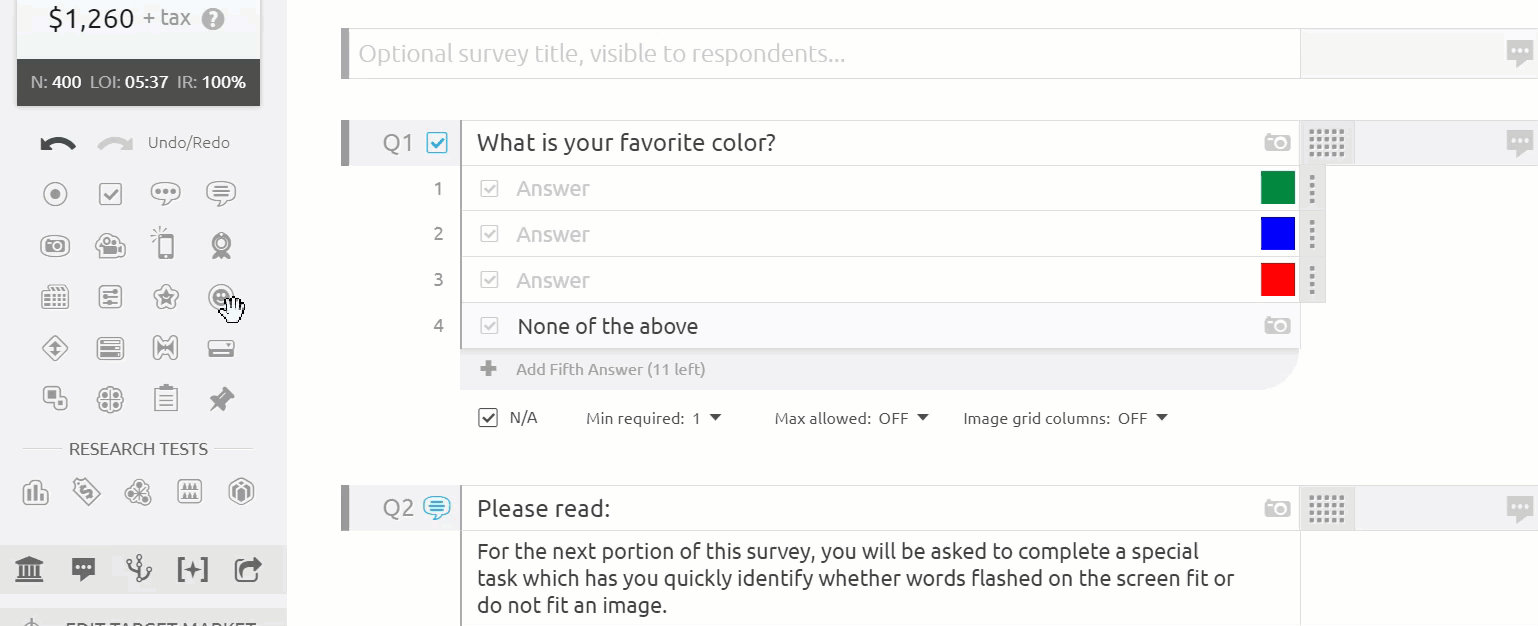 ---
3. Changing a question type
On any question, click the question type icon to bring up the New Question menu, and select a different question type from the menu to convert the question to that type.
Note: If you have begun entering question or answer text, some of your entered text may not convert with the question. Click the Undo button, to restore the question and copy/paste the text.

If you have any additional questions please reach out to support@aytm.com or click the chat bubble at the bottom right to start a conversation. We look forward to hearing from you!
Additional Resources