Collapse and Expand Survey Questions
You can collapse and expand individual questions on the Survey Editor. This will speed up page performance, let you see more of the survey by hiding the answer choices, and more easily focus on or rearrange specific questions. Learn how to drag and drop questions to reorder here.
Global Question Collapse
There are a few ways to enable this feature. For a global collapse, you can select the Collapse all questions icon above the title of your survey.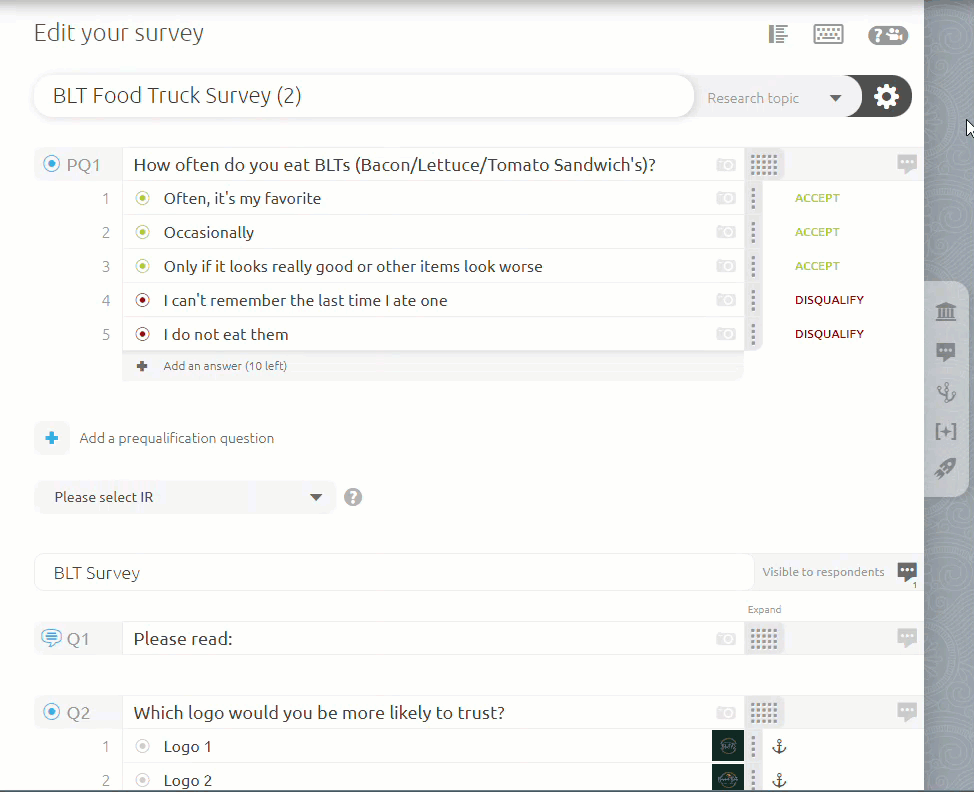 Expand or Collapse Individual Questions
Roll over any question and a link will appear above the grey handle on the right of the field. Click Collapse on full-size questions or Expand on collapsed questions..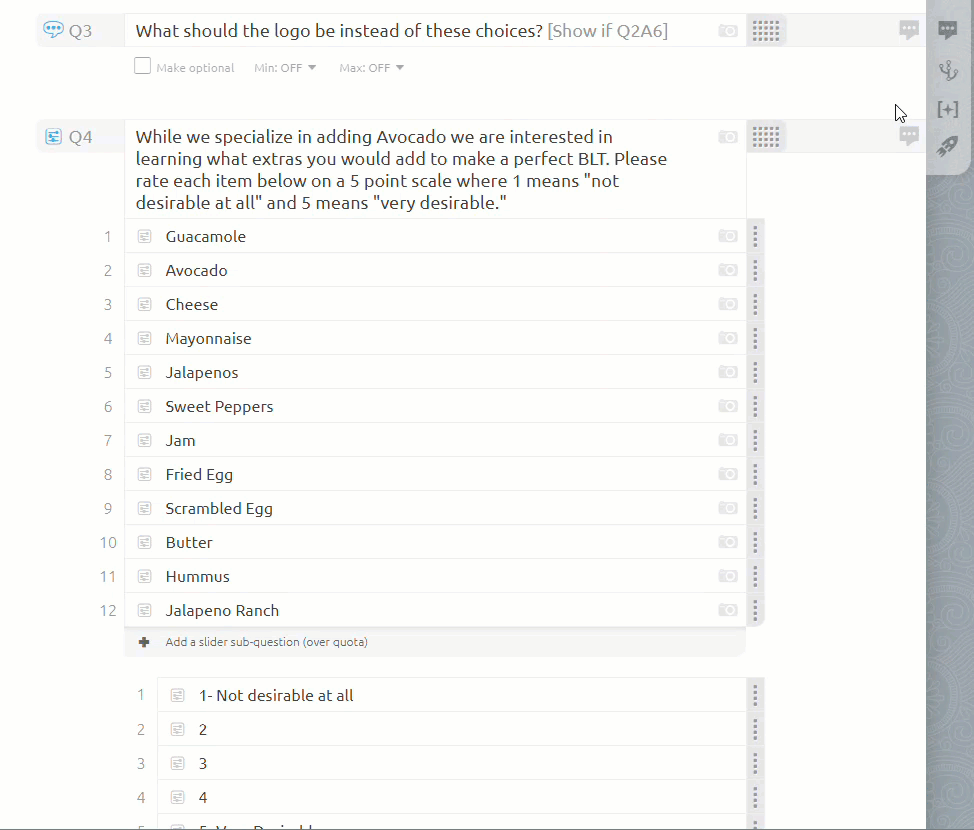 Questions, suggestions? Click the chat icon at the bottom right of this page or email us at support@aytm.com – we would love to hear from you!