Are you no longer interested in your current license level and would like to downgrade ?
Downgrading from Plus
From your dashboard, go to your Account tab at the top of your page and click License.
From the License page you will find a drop-down menu labeled Manage Your License.
Click the drop-down menu and select Downgrade to Lite at the End of Cycle.
This will allow you to have the benefits of your Plus account for the remainder of your billing cycle (monthly or yearly, depending on your previous selection), at which point you will be downgraded to a Lite license.
All surveys drafted and completed through your previous license will still remain on your account once you downgrade.
See our Pricing Page here for more details.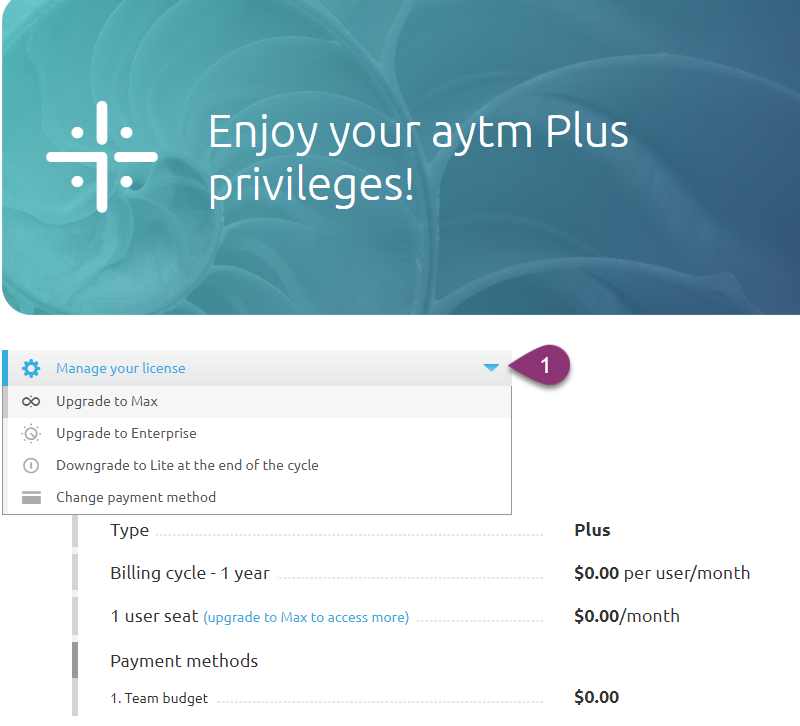 ---
Downgrading from Max or Enterprise
If you are using a Max or Enterprise license, please reach out to your Sales representative or to our Support team to discuss your downgrading options.
If you have any additional questions please reach out to support@aytm.com or click the chat bubble at the bottom right to start a conversation. We look forward to hearing from you!