Exporting Data Presentations
Once your survey is complete, you can choose to export your data as a presentation-ready PowerPoint, PDF, or Keynote file.
Export settings
From the Results page, click on the Export button in the left menu.

Click the gear icon to the right of Presentation, and select PPTX (default selection).
Check the boxes to include a Link to this report, Methodology slide(s), New Survey Link, Survey images, and Survey Preview link within your PowerPoint export.
If your Account Manager has uploaded a custom branded template, select the appropriate template's radio button under the Export template: section.
Note: This action will set the branded template as the default for all Presentation exports on all surveys moving forward.
Click the Export button to initiate the download.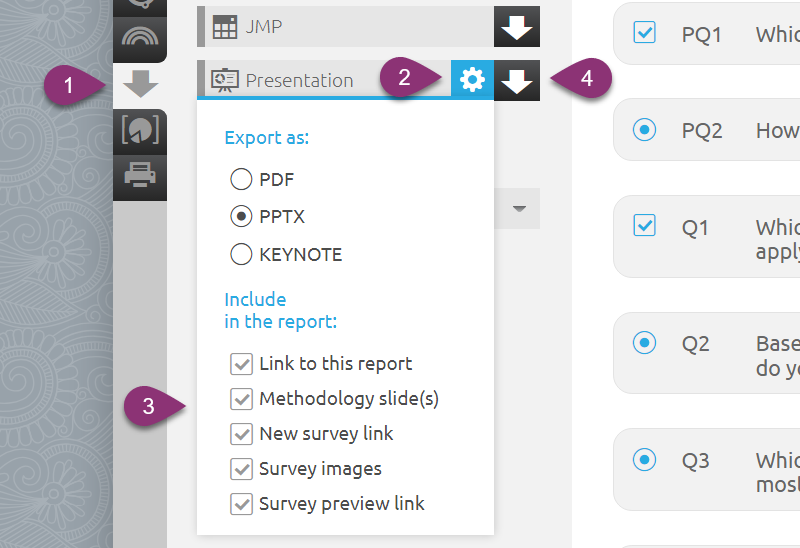 ---
Managing your data
Once downloaded, the PowerPoint can be edited, saved to your hard drive, and shared as desired.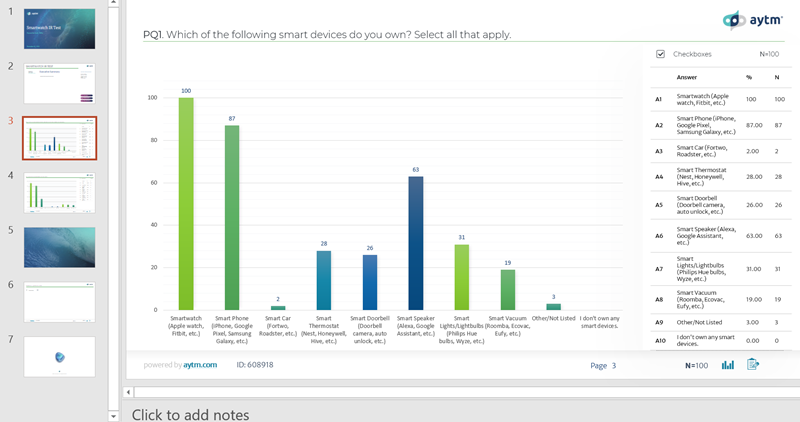 Questions, suggestions? Click the chat icon at the bottom right of this page or email us at support@aytm.com – we would love to hear from you!