Changing User Info/Profile
If you would like to change your user information through aytm (such as Name, Contact Number, Time Zone, or Job Title), please follow these directions.
Edit Basic Information
From your dashboard, go to your Account tab at the top of your page and click Profile.
This will direct you to a new page where you can see and edit your information.
Click Update to save any new information.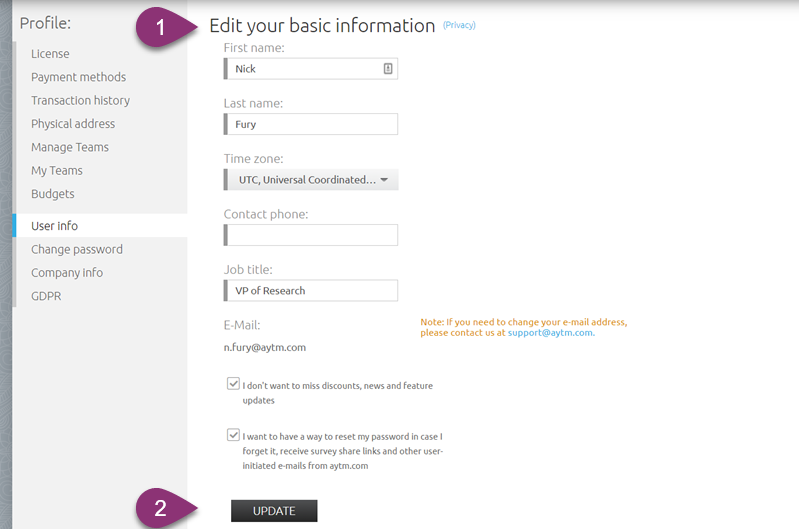 If you have any additional questions, feel free to reach out to us in chat, or email us at support@aytm.com!