Adding or Changing Company Information
When you register for an account we ask a few details about you, the user. If you would like to enter information about your company/corporation or anything has changed since you first registered follow these directions.
Company Info
From your dashboard, click the Account tab at the top of the page, and select Company Info. This will send you to another page where you will be able to type in details about your company.
Enter any changes, and click Update at the bottom of the screen. All additions/changes will be saved!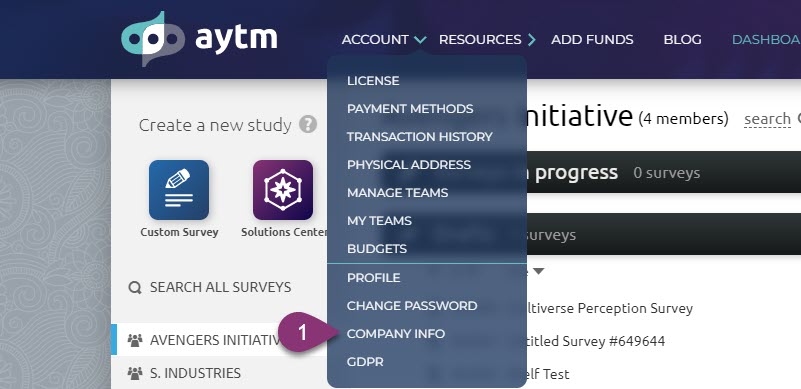 If you have any additional questions please reach out to support@aytm.com or click the chat bubble at the bottom right to start a conversation. We look forward to hearing from you!