Creating Custom Banners for Crosstab Reports
If you are using our Crosstab tool, you can generate a custom banner in addition to the default options that are provided; any Virtual Questions you create within your stats page will be available in the drop down and can be added as a banner.
From the Crosstabs menu, click on the

Select a Banner

drop-down.

Scroll until you see your Virtual Questions. They will appear in the list wherever you've placed them in your report (e.g. before Q1, or between Q2 and Q3).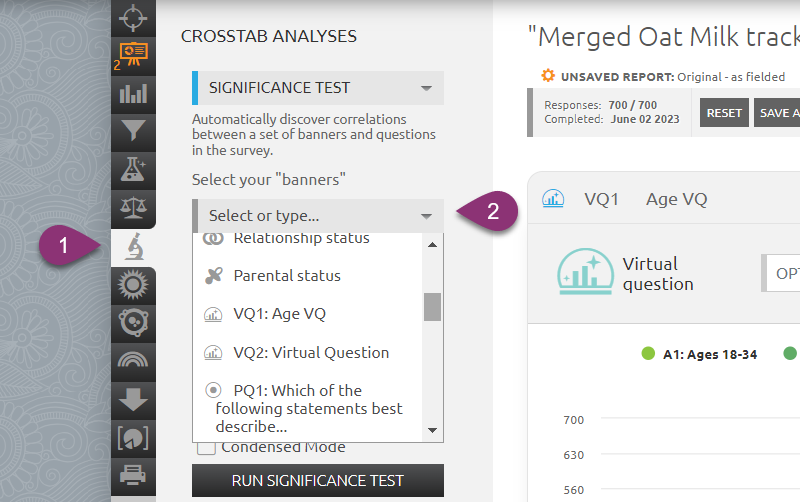 If you have additional questions about using our analytical tools, click the chat bubble at the bottom right or email us at support@aytm.com!