Accounts with Multiple Addresses
If your Max or Enterprise account has multiple sub-teams that operate from different locations, Account Admins can use different addresses for each sub-team through the Account menu. Physical addresses are used to help determine applicable taxes for any charges made to your account.
1. Setting a default addresses
If individual teams do not have a distinct address entered, their address will default to the main address on file under the Physical address tab.
In the Physical address tab of the Account menu, select All teams from the Team(s) drop-down menu.
Enter or confirm the main address for the account.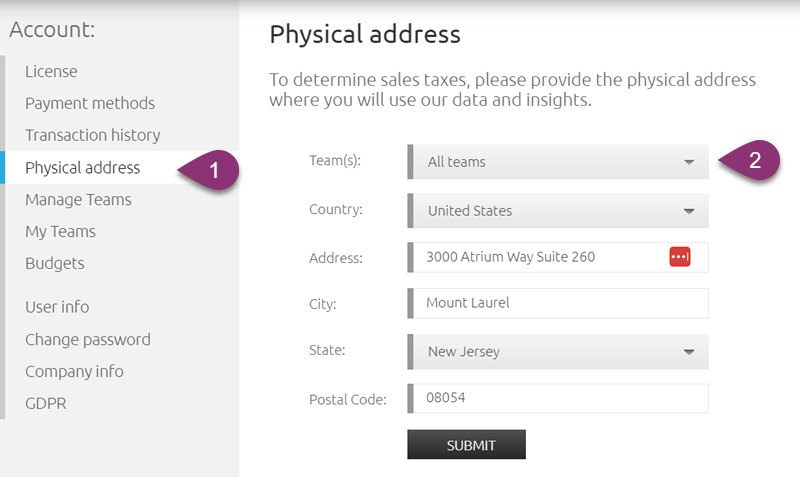 ---
2. Setting individual team addresses
Click the Team(s) drop-down menu, and select the team whose address you would like to change.
Enter the team's address, and click Submit.