Storytelling Notes are an element on the Results page that allow you to enhance the story of your data with executive summaries, images, and other context notes directly in the platform, which are then included in powerpoint exports as well.
Adding Question-level notes
Click the pencil icon on the right side of the question header on which you would like to leave a note.
Type or paste your notes into the Start typing... text box.
Click Save to close the dialog box, and save the note on the question.
Click Save as or Save Changes at the top of your report to retain the Question-level note on your report.
Question-level notes will appear in the notes section of a Question slide in Powerpoint exports.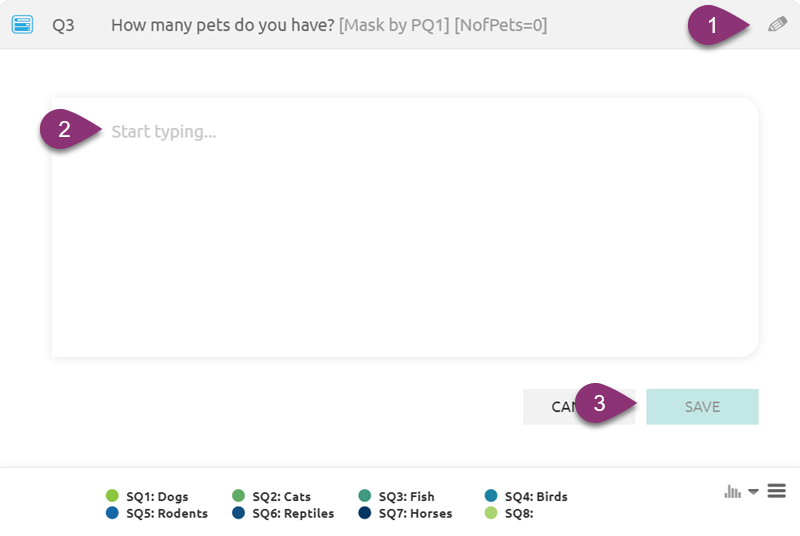 ---
Adding a Storytelling Note via Data Lab
Max, Enterprise, and EDU users can also add a Storytelling Notes component to reports.
Click the Data Lab tab in the left menu, and drag the Storytelling Notes component into place on your survey.
Click the pencil icon in the upper right corner, and give the note a more specific title, or click directly into the Start Typing… text field.
Type or paste your notes into the text field.
Note: A character counter will appear in the lower right corner; there is a maximum of 500 characters per note.

Click the camera icon to add an optional illustration to the note, or drag an image from your hard drive and drop it over the highlighted camera drop zone.

With a photo uploaded, click the trashcan icon to remove it from the Note.

Click the Save button to close out the dialog box.
Click Save as or Save Changes to retain the Storytelling Note on your report.
Storytelling Notes will appear as their own slide in Powerpoint exports.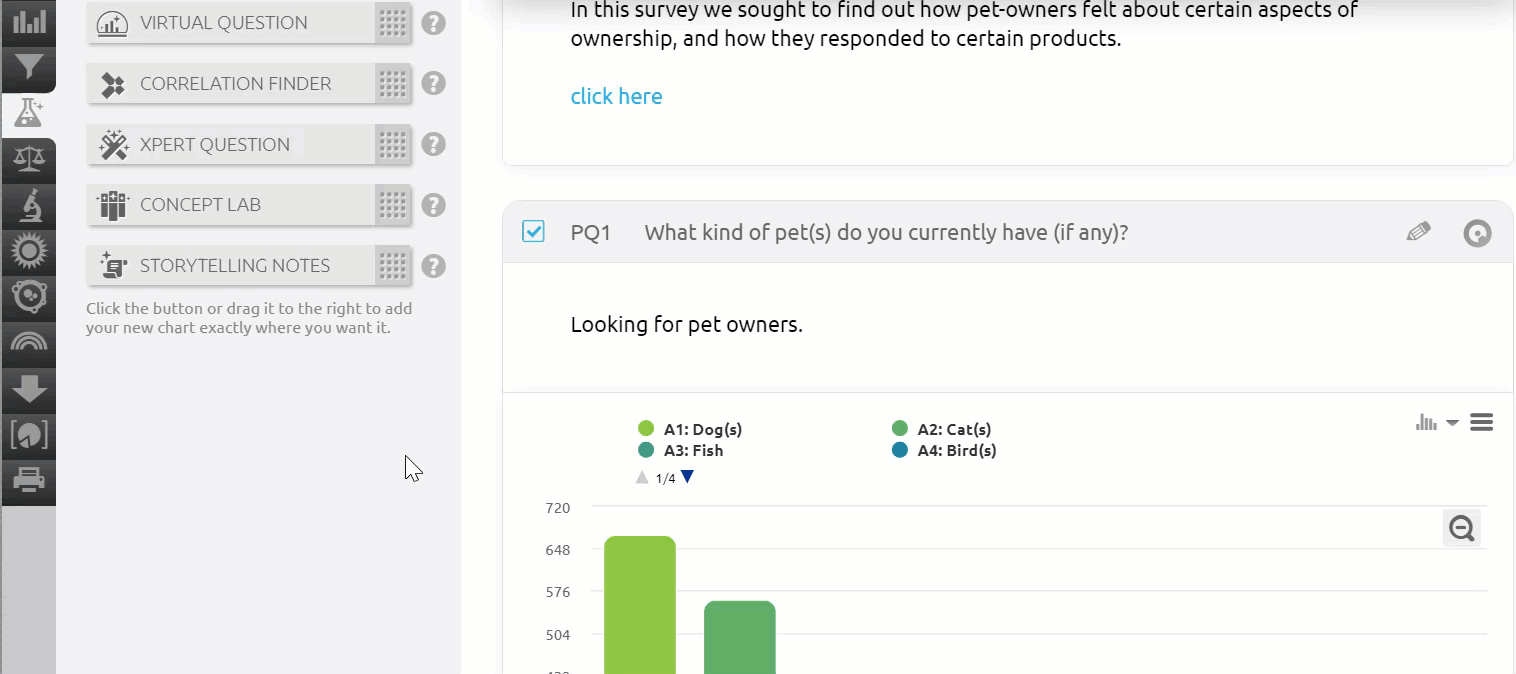 ---
Hyperlinking text
In a Question-level note or a Storytelling Note, type or paste the full link (including http:// or https://).
Add the text you would like to be hyperlinked behind the link, in parenthesis.
Note: there may not be a space between the end of the link and the open parenthesis. Within the parenthesis, use an underscore to indicate a space.
When you click Save, the text in parenthesis will appear as a link that will open in a new tab.