When designing and programming your survey, we always recommend getting a second set of eyes (and sometimes even a third!) to double check your survey. We offer a variety of ways to share your survey, one of which includes exporting either a Word document or PDF version of your survey.
Exporting Drafts
In the Survey Editor, click on the Sharing arrow to the right of the Quick Preview button.
Check the boxes next to Include [aytm Logic markup], Include order details, and Comments, to include those in your download.
Click the drop-down menu to select either a Word doc or PDF, and select Download.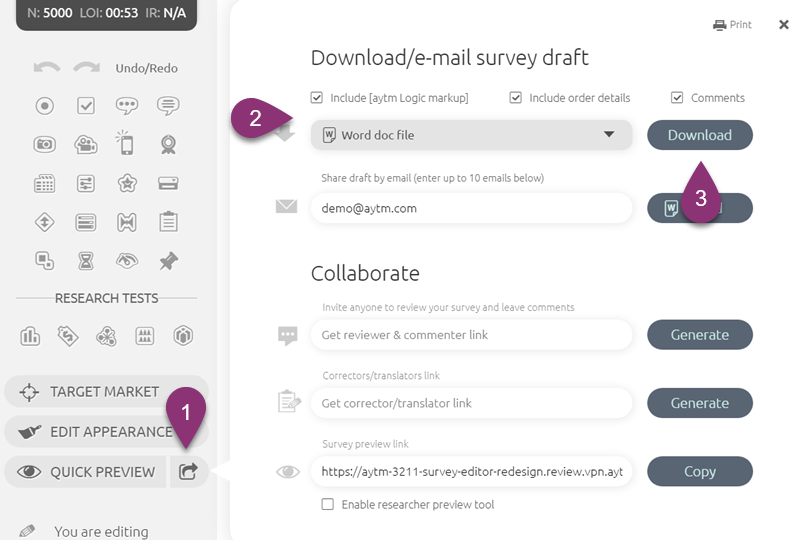 If you have any questions about exporting your draft, reach out via chat or email us at support@aytm.com.