We always recommend getting a second set of eyes (or even a third!) to view your survey before launching. You can create a link to send out to colleagues, friends, etc. to take a peek at your survey without giving them the ability to make actual changes.


Generating feedback links
In the Survey Editor, click the share icon to the right of the Quick Preview link.
Click the Generate button next to the type of preview you would like to give.
Get reviewer & commenter link allows viewers access to see the Survey Editor version, use Quick Preview, and leave Comments.
Get Corrector/Translator link allows viewers the ability to edit text fields, use Quick Preview, and leave Comments.
Survey Preview link shares only the survey preview for testing, but not the Survey Editor.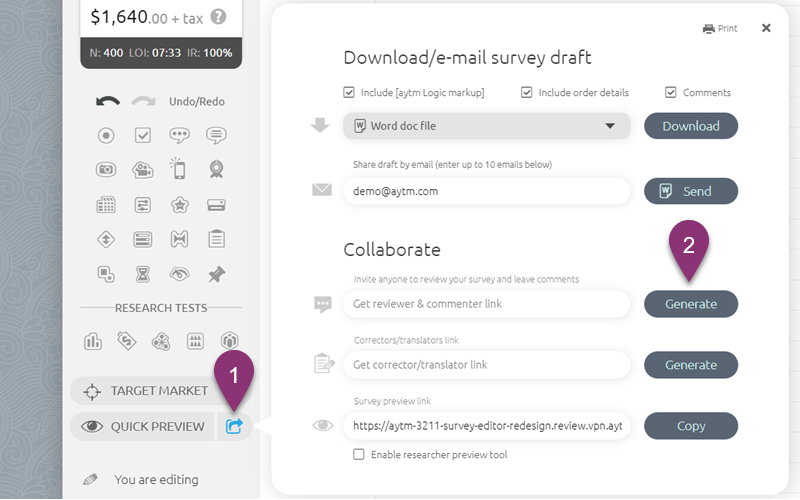 To learn more about how to leave comments on a survey, see Comment Collaboration
If you have any additional questions please reach out to support@aytm.com or click the chat bubble at the bottom right to start a conversation. We look forward to hearing from you!