To properly calculate any applicable sales tax, you will need to input the address of your physical location, where you will work with and download your survey data. This could be different than billing information (think shipping versus billing address) depending on your payment method. When you launch a survey, you will be asked to input your address if we don't already have an address on file.
Physical Address
From your dashboard, go to your Account tab at the top of your page and click Physical Address.
Enter your correct Address Info.
If you are on a team account with multiple addresses, you can assign a different address to each sub-team.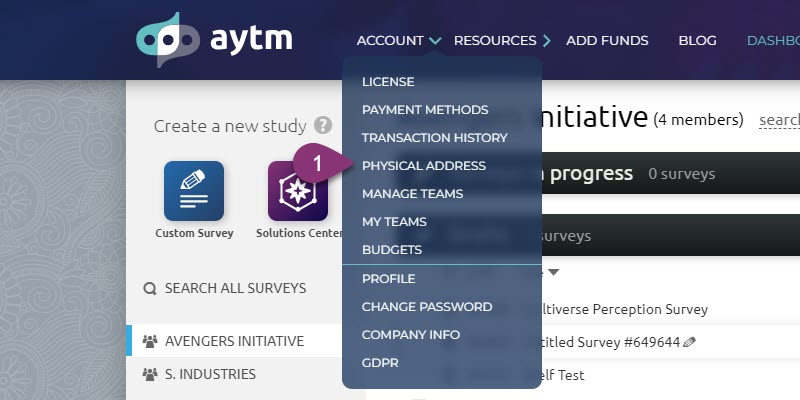 ---
Address Unknown
If no address is listed on launch page and it's showing as unknown you won't be able to launch quite yet.
Click Please Provide on the launch page.
Type your physical address into the popup box.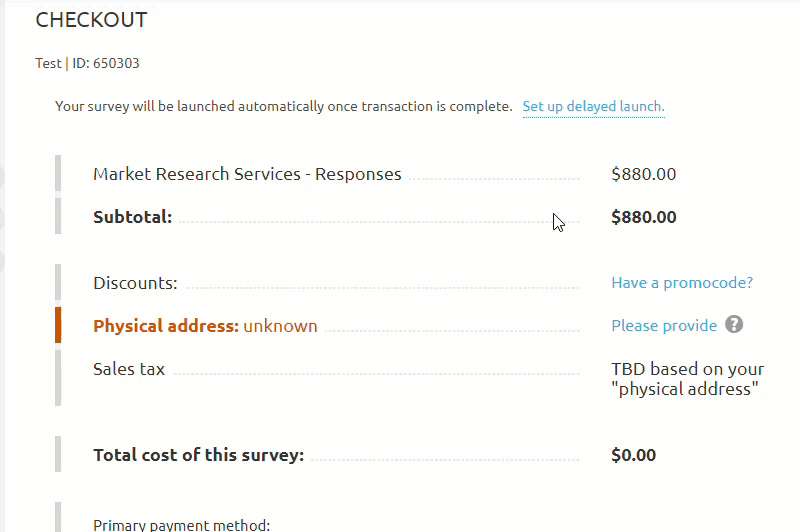 Please Note: If you are part of a team account, Max or Enterprise memberships, you will need the account owner (admin) to enter an address for the entire team. They can add the address under the Account menu, hover over the Account menu at the top of the page then click on Physical Address. Once they add the address you can refresh your page and the address should populate allowing you to launch the survey.
If you have any questions about adding in your address please don't hesitate to reach out to us by chat or support@aytm.com and our team can assist you!