Converting Prequalification Questions
Click and hold down the gray handle on your selected prequalification question, and drag it down into the body of your survey to convert a PQ into a main survey body question.
Conversely, click and hold down on the gray handle of a survey body question, and drag it up to the PQ section to convert a regular question to a prequalification question.
Note: Since prequalification question types are limited to Radio buttons and Checkboxes, converting some advanced question types into PQs may result in a loss of input info - use the Undo arrow or Command (Ctrl+Z for Windows, CMD+Z for Mac) to go back and copy any text.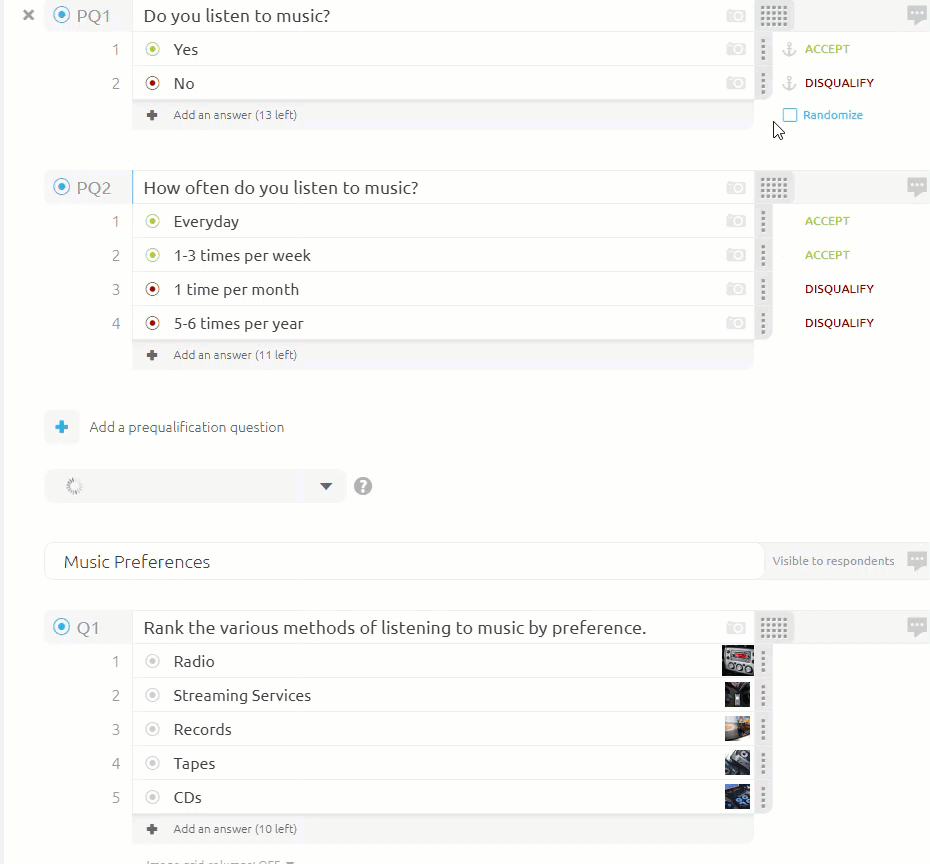 Learn more about the Types of Prequalification Questions.