Stat Reports and Visualizations
Survey Results made easy
With aytm's proprietary analytics and visualizations, instantly slice and dice your responses (including crosstabs and SigTests), produce stunning reports and visualizations, and let technology do the heavy lifting of data-crunching for you.
Real-time Analysis
Once your survey is launched you can see results as they stream in and start analyzing the data right away. Adjust the view options, choose the most helpful default chart type, see responses distributed on a map, turn off the graphs altogether to work with numbers only, and break down any question by demographics to compare how answers vary by gender, age, etc.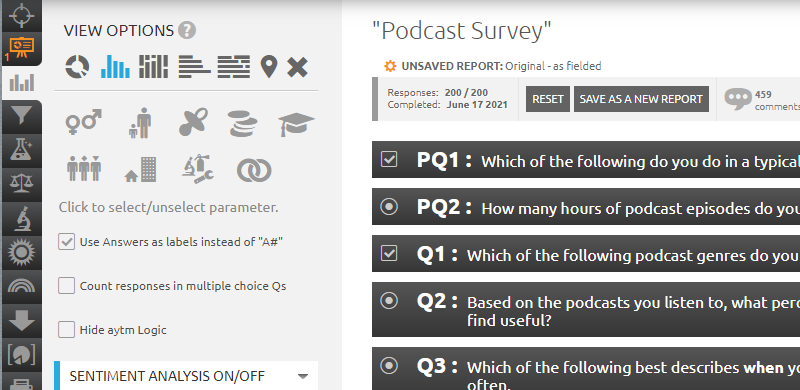 Advanced Analysis Instantly
Quickly isolate a subset of respondents by enabling filters by demographics and/or answers. Once you apply your filters, the stats page will recalculate all research experiments, refresh the charts and tables, and present you with the results for the selected subset of your data.
Change color options, print your report, and download various file formats including CSV, Excel, and PowerPoint. Max users also have access to Crosstabs and statistical significance tests, unlimited Personality Radar reports, SPSS export, and White label to showcase the report to your clients under your own subdomain and with your logo.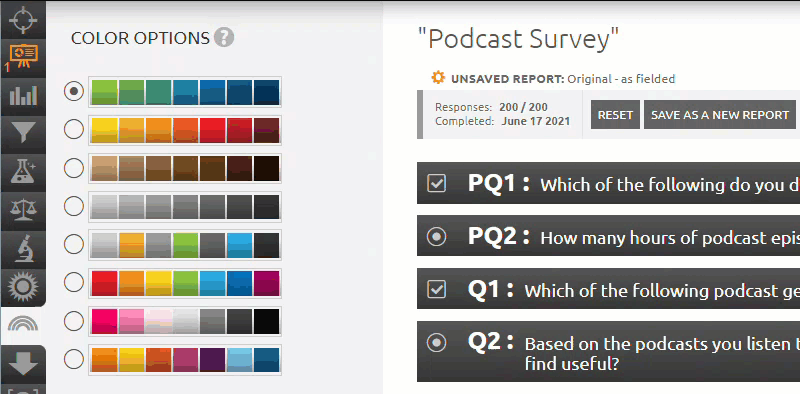 Open Ended Responses and Customizable Word Clouds
Open ended, combobox, and cascade answers are presented as an interactive Word Cloud. Word Clouds have built-in text clean up and analytics, a black list and word frequency list, word proximity visualization, and controls for changing the colors. Additional controls are available for paid license users, including font, custom or aytm-designed masks, house themes, and vertical mode.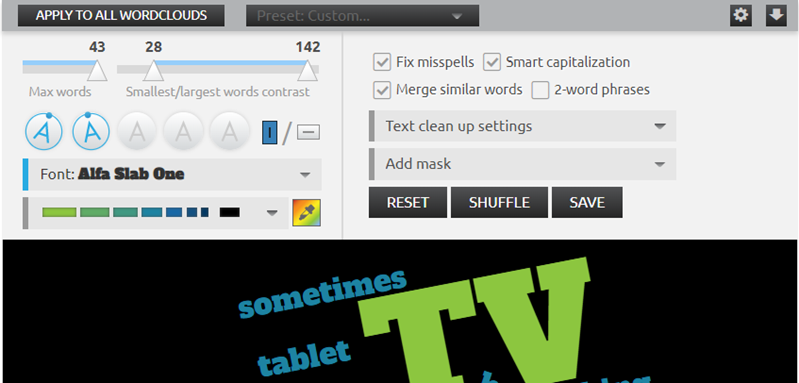 Share with colleagues and clients instantly
You can create different share views of your data, capturing everything that you see in front of you—the view modes, colors you've customized, applied filters, even opened and collapsed answer tabs. When you create a share view, you can rename it to manage different views more easily, email it to your clients, colleagues or yourself, or simply copy the access link. Each link contains a secure key and will grant access to this page to anyone with whom you share it, even if they don't have an AYTM account. Many of our clients share this page with their end users after white labeling it for their brand, contact us if you'd like to enable this for your account.


Create customer personas
If it's enabled in your account, Personality Radar runs data in parallel with your survey stats to help you identify psychographic and media usage trends among your target audience in relationship to the answers they gave to your survey. We draw data from our proprietary, ever-growing database and present it in a unique, easy-to-use interface. Learn more about Personality Radar here.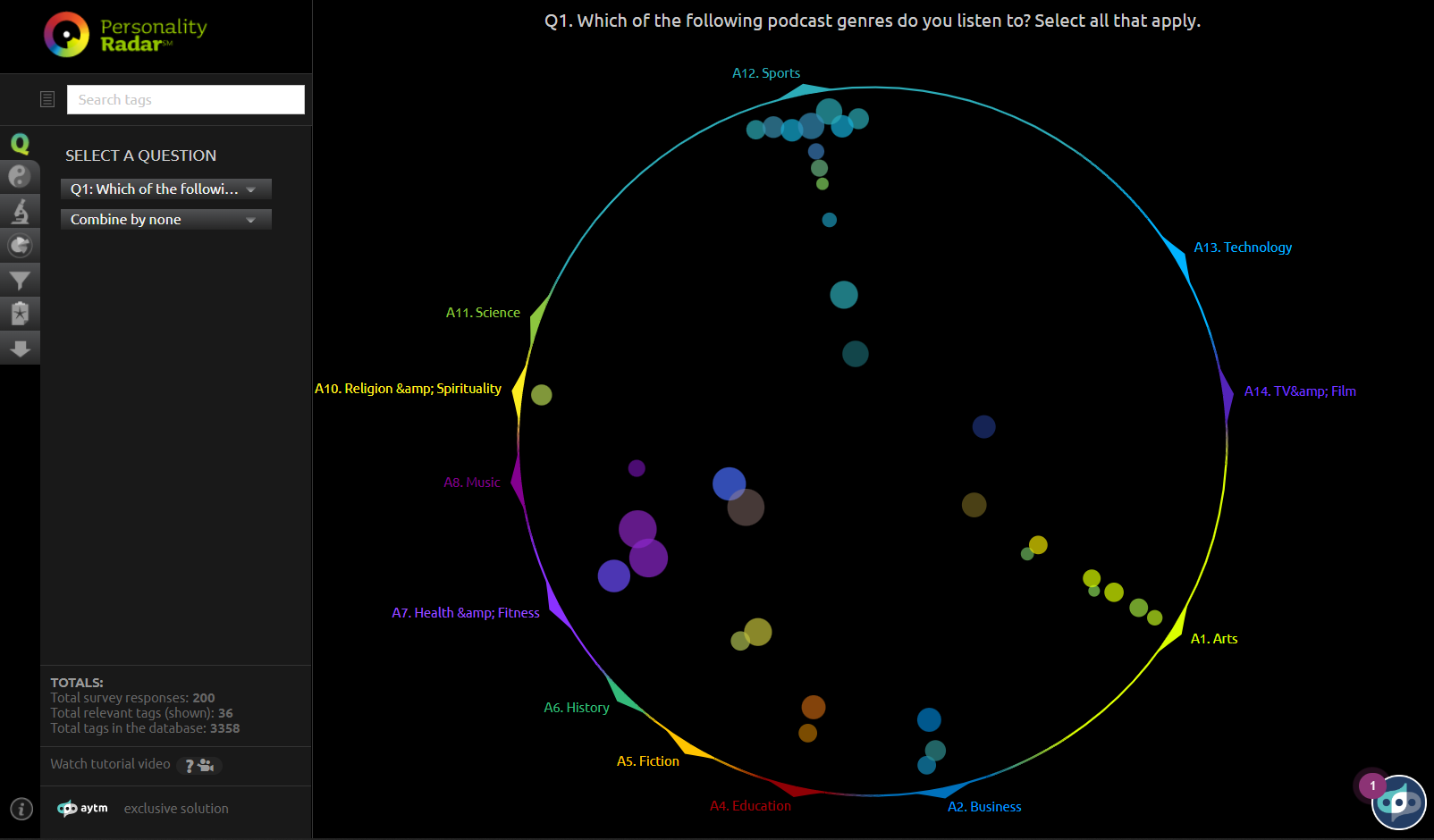 Example of a customer persona drawn from the instant aggregation of customer traits in Personality Radar