Word Clouds are generated on the Results page by any questions that include Open Ended text boxes, either for an individual answer choice, or for a question.
1. Customizing a Word Cloud
Select a pre-set visual theme from the dropdown menu, or click the gear button to expand control options.
Use the sliders to change the number of words displayed in the cloud and the contrast size of most and least used words.
Rotate word angle and orientation with the tilted A buttons.
Select a different font from the dropdown menu.
Change the color to a pre-set palette from the dropdown menu, or enter hex codes using the eyedropper tool.
Click the Add Mask dropdown menu to display words in a certain shape.
Enable features like Fix misspells, Smart capitalization, Merge similar words, link 2 word phrases by activating the appropriate checkbox for each. Click the Text clean up settings dropdown menu to hide common English words, or hide certain words from the cloud.
Click Apply to all word clouds to standardize that look and feel across OE Responses.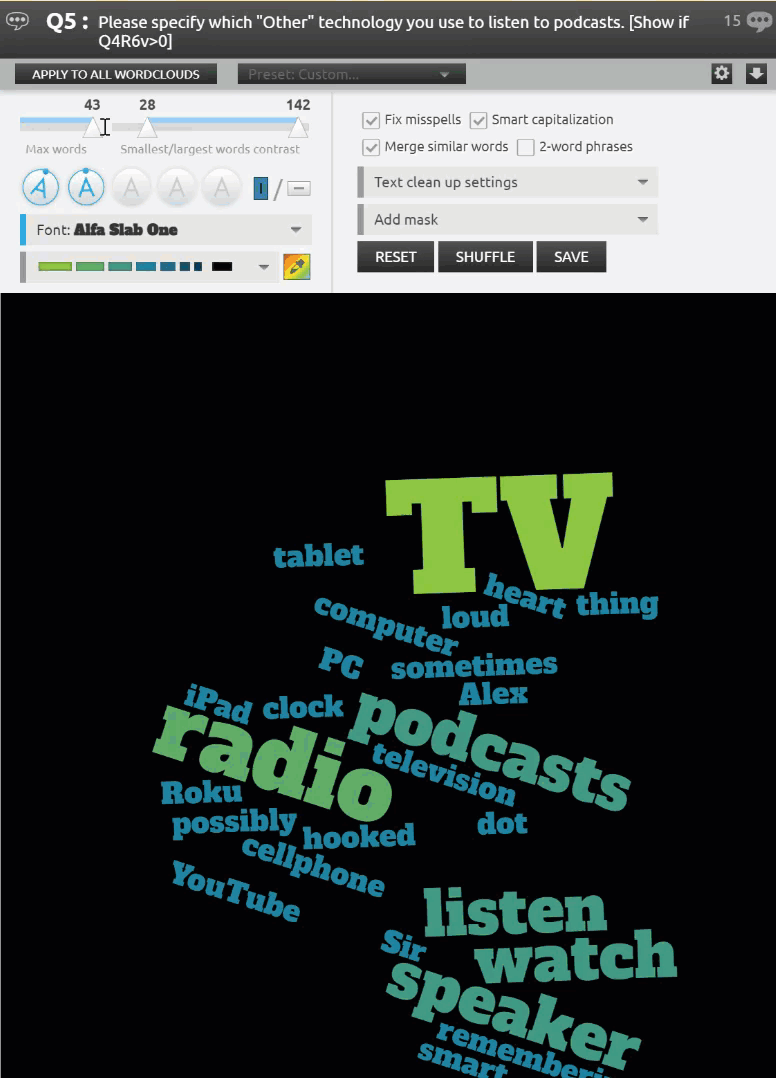 ---
2. Exporting Word Clouds
Click the Export icon on the right side of the Open Ended question header.

Choose to download as a PNG, PDF, or EPS to download Word Cloud as image files.

Choose CSV to download a text only file.