Alternative Views When Filtering by Answer Choices
Have you found yourself analyzing your data, but need to further isolate respondents' answer choices? Not to worry! aytm has a solution that will allow clients to filter data specifically by answer choices.
Excluding answer options
In the Filters tab of your results page, scroll to the question you wish to isolate, and click the drop-down arrow.
Click the box next to an answer option once to include the selection (blue + ), twice to exclude the selection (red - ), and a third time to restore the default.
Click the Click here to apply filters button to reload your data set, filtered to include or exclude the answer choices as indicated.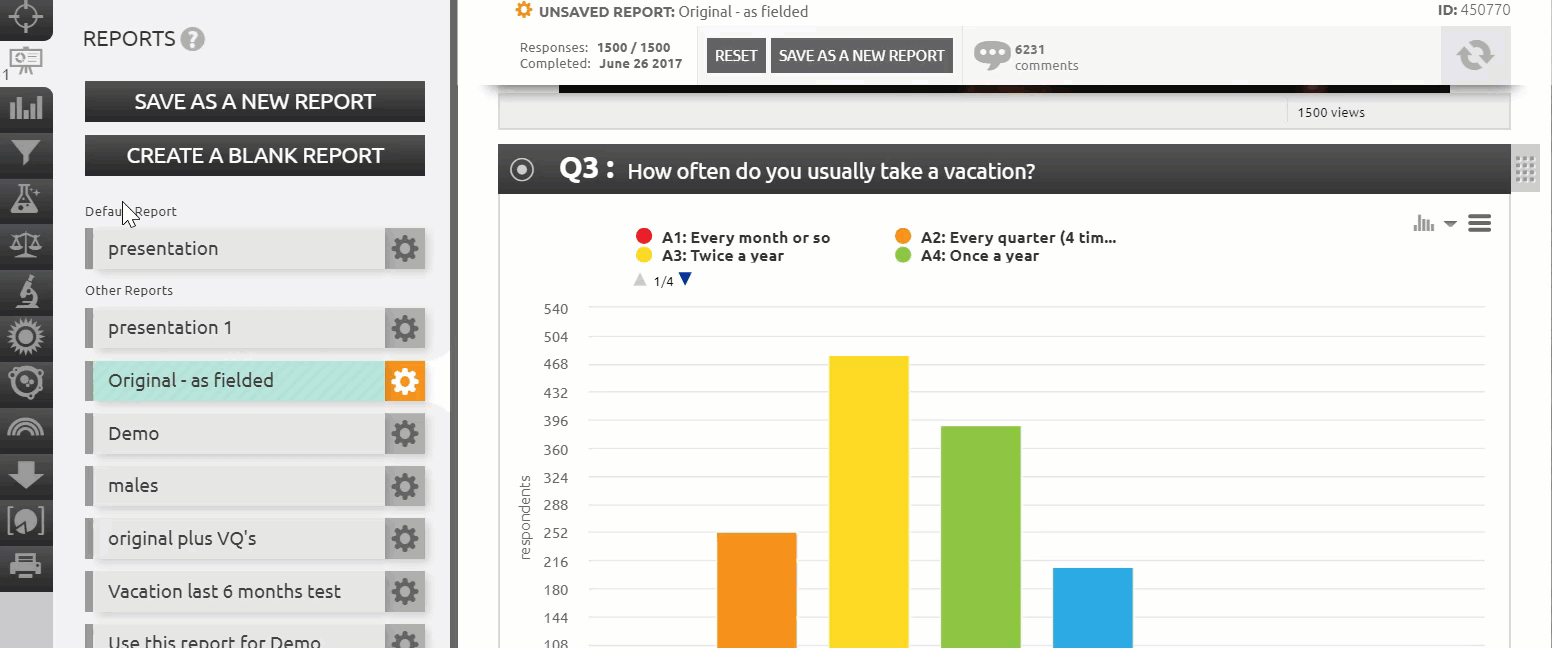 Filtering may adjust the base sizes for questions. When filtering to include (blue+) on a set of answer choices, you're telling the system to only include those who gave one of these answers, which means they saw the question because they provided an answer. When filtering to exclude (red -) on a set of answer choices, you're telling the system to omit those who gave one of those answers. However, for questions not answered by everyone (due to survey logic), keep in mind that the exclusion of specific options at a question does not carry the assumption to only consider those who answered that question and did not select the excluded option(s). If a respondent didn't see a question, they couldn't have answered it and thus will cannot meet the exclusion criteria.
To only filter only among those who answered a question and did not select specific options, switch to advanced mode and add criteria that represent having seen and answered the relevant question(s). For example, you can filter to those who answered Q3 but did not select A7 or A8 by using the advanced logic criteria Q3 and not Q3A7 and not Q3A8. The criterion "Q3" by itself tells the platform to filter down to those who answered Q3.
Want to learn more about analyzing your data? Check out our Results Page course in the Lighthouse Academy!