If you wish to stop your live survey, you can do so from the Surveys in Progress section of your Dashboard.
Click the settings wheel on the right side of the survey row.
Select Stop from the list of options.
When you stop a survey before it has reached fulfillment, aytm will credit your account for any unfulfilled responses. You can then use these credits toward your next survey.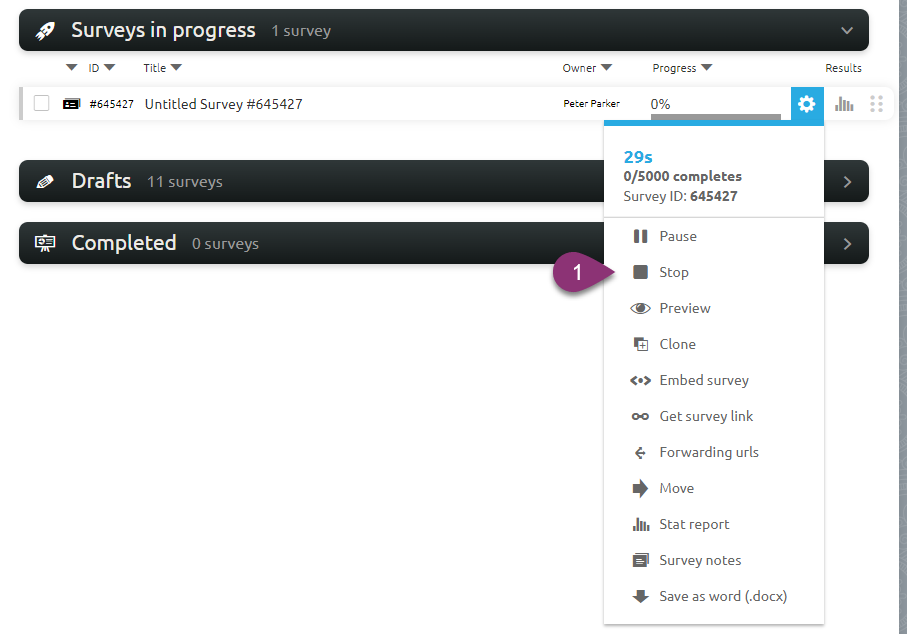 There are some instances in which you will not be able to stop a panel survey on your account - please reach out to your account representative or our Success team through the aytm badge if you need help stopping a survey!