Significance Testing with aytm
There are several ways to obtain results for statistical significance on the aytm platform, including within charts and visualizations, with our Correlation Finder, and by exporting from the Crosstabs menu.
Real-time Significance Testing
By default, when you hover over your charts on your survey results page, you will see the data update in real-time.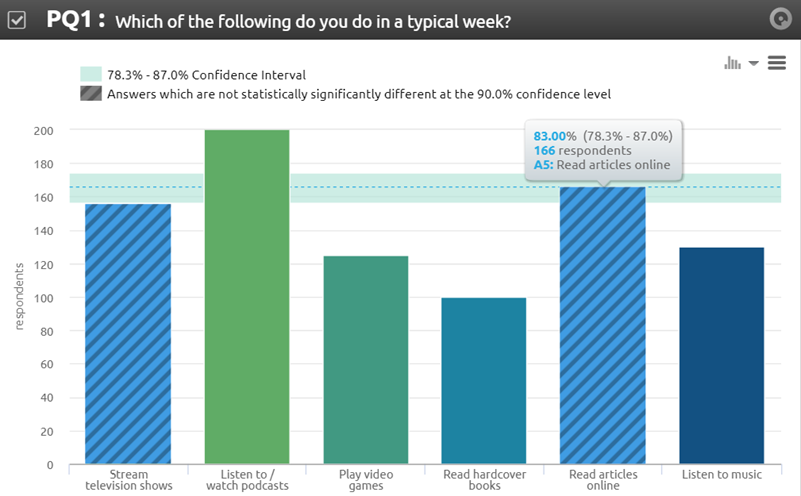 ---
Correlation Finder
To take your analysis a step further, or to utilize correlation scans (crosstab) on a single banner, try Correlation Finder from the Data Lab menu. Our Correlation Finder performs an analysis on the banner and attribute of your choice right in your results, including a chart. Learn how to use Correlation Finder.

---
Crosstab Analyses
Crosstab Analyses allow you to detect significant differences in your data by downloading various data files to work with offline. Select outputs from SigTest, Correlation Scan, or Raw Numbers (output with banners, but no significance testing).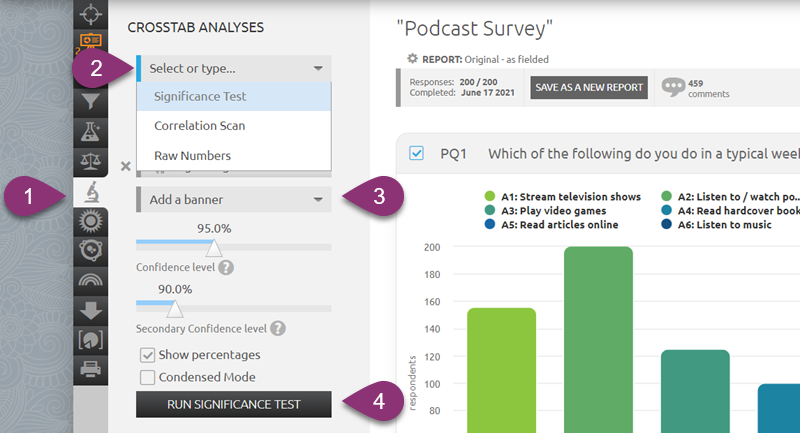 Tips and Tricks for Analysis
We highly recommend using Virtual Questions to roll-up, organize, and more precisely slice-and-dice your data for use as banners! The resources below can show you how to do that using real-world examples.