Adding Demographics to a List Survey
When you run a survey to your own list of respondents you will not be provided with demographic traits like you would with an aytm Panel Survey. However, you may activate demographic questions to collect this data at the beginning or end of your survey.
1. Activating Demographics
On the Target Market page of a List Survey, click the appropriate toggles under Add optional demographic questions to the survey to collect the respective demographic data from respondents.
Click the appropriate radio button to either Start survey with the trait questions or Append the trait questions after the survey.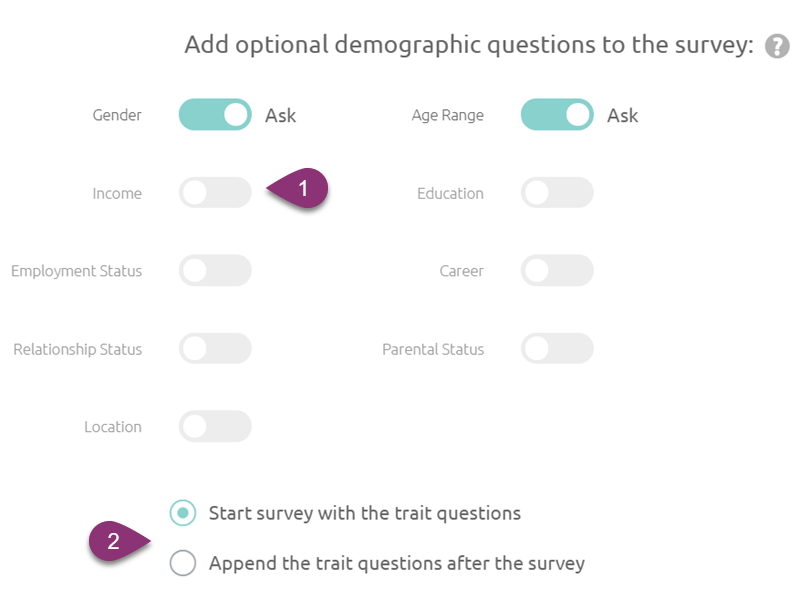 Note: These stock demographic questions can not be edited. If you need a more custom question keep the toggle at "don't ask" and add your own question in the body of the survey.
---
2. Viewing Demographics in Results
Click the Filters menu on the results page to view and filter by any demographics set to "ask" on the Target Market page.
Note: If you add your own custom demographic questions they will populate in the body of your survey. You can still filter and export the data, they will be listed in the Answer section of your filters instead of demographics.