Demographic Trait Breakouts
aytm offers the following 10 demographic traits with every US Panel survey so you don't have to ask about them in your survey. These include:
Gender
Age Range
Household Income
Education
Ethnicity/Race

Employment Status
Career
Relationship Status
Parental status
Location
After your survey is launched, all of these data points are included in the raw data and can be used as filters on your statistics page.

Available demographic data may vary per country; included traits will be listed in the left side bar. Any demographic traits not listed will need to be added to the body of the survey. If you have any questions or don't see the trait you need, chat with us or submit a ticket and we will be glad to help.
1. Gender
Survey Question: What is your gender?
On the Results page, Gender demographic filters are shown as Female or Male by default. If you would like to add an inclusive gender question to your survey, please contact our support team.
---
2. Age
Survey Question: Please specify your age
The specific age of a respondent will be shown in raw data exports, but filters are included for the following age ranges:
13-17*
18-24
25-34
35-44
45-54
55-64
65+
*The minimum age shown on the Target Market page is 18, but please contact support if you would like to request data from this age range for your study.
---
3. Household Income
Survey Question: Please select your income range
$0-$25,000
$25,000 - $50,000
$50,000 - $75,000
$75,000 - $100,000
$100,000 - $200,000
$200,000 - $500,000
$500,000+
---
4. Education
Survey Question: Please select your education level.
No college
Some college
2yr degree
4yr degree
Grad school degree
Professional degree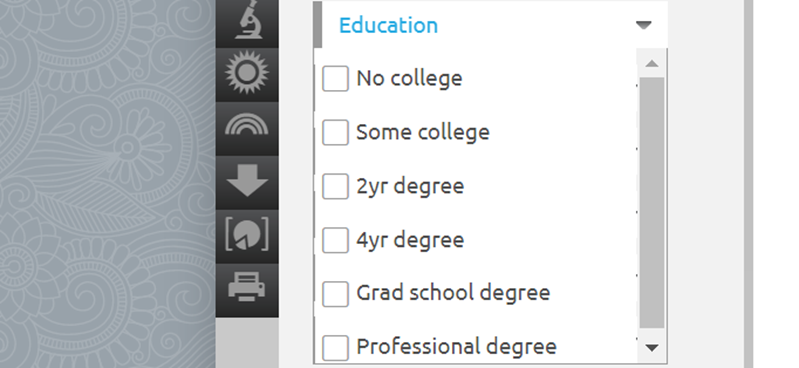 ---
5. Ethnicity/Race
Survey Questions: Are you of Hispanic, Latino, or Spanish origin descent? What race do you consider yourself to be?
African-American

Asian-American

Hispanic/Latino-American

Indian-American (only available for surveys fielded before February 2022)

Native American

White American

Multi-racial

Other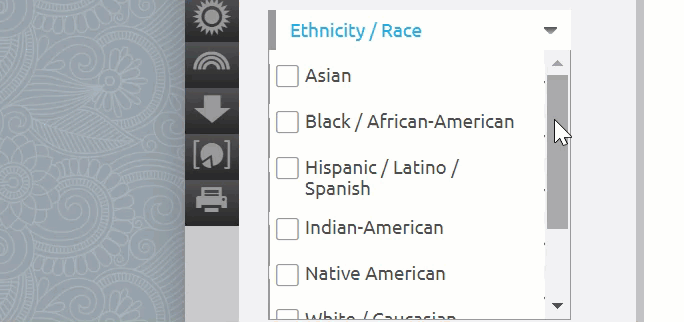 ---
6. Employment Status
Survey Question: Your employment status:
Full time
Part Time
Retired
Student
Unemployed
---
7. Career
Survey Question: Your career:
Accounting/Finance/Banking
Advertising/Graphic design
Arts and entertainment
Clerical
Healthcare
Hospitality
IT
Legal

Management
Military
Public safety
Real estate
Retail
Small business owner
Student
Other
---
8. Relationship Status
Survey Question: Please select your relationship status.
Single
Engaged
Living with a significant other
Married
Divorced
Widowed
It's complicated
---
9. Parental Status
Survey Question: Do you have children?
No children
1 child
2 children
3 children
4 children
5+ children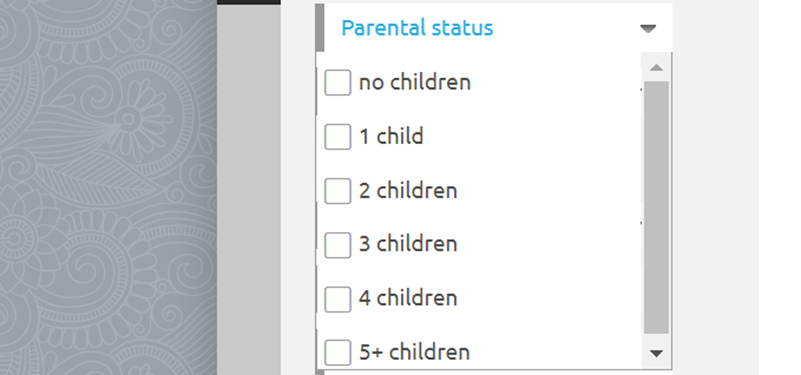 ---
10. Location
For respondents in the US we will include a States and Regions drop-down in the filters menu, but include Region, State, Country, County, City, Zip Code, CSA, and Metro Area in the raw data export, as available.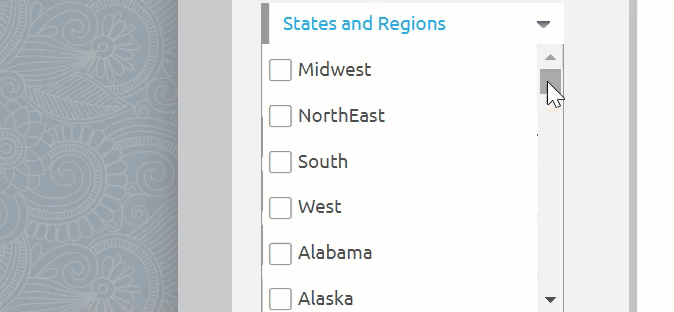 Note: Some international countries may offer less than 10 traits. For each country the demographics listed on the Target Market page will be included with your raw data.